Why Guy Fieri Hates Ordering Groceries Online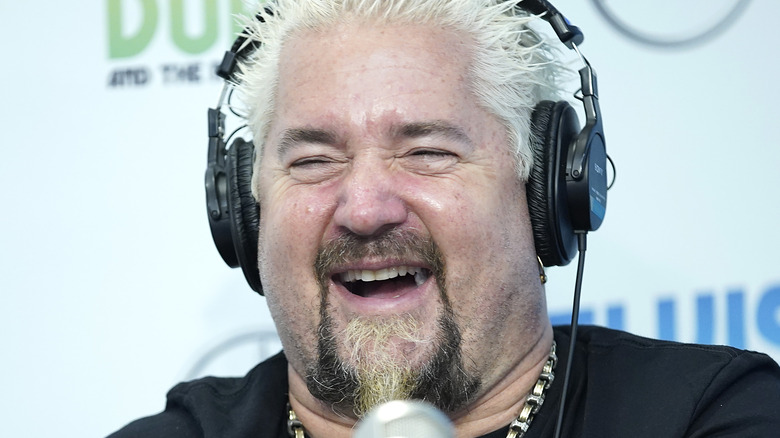 John Lamparski/Getty Images
WIth his spiked blonde hair, Guy Fieri is one of the most recognizable faces in celebrity culinary history. He's also one of the most successful, with a slew of successful shows on Food Network and Cooking Channel.
One of his most-loved shows is the action-packed "Guy's Grocery Games," which sees chefs compete against each other in a race to get through a market while completing tasks. Much of the show's success lies in Fieri's personality and his genuine empathy for the contestants. "Guy's Grocery Games" contestant DeAnna Germano shared with Syracuse.com that Fieri was down-to-earth and fun to work with, sealing the celebrity chef's persona as a person you'd like to have a meal with.
While the show relies heavily on contestants' ability to navigate a grocery store, many of us might fail when it comes to finding favorite foods at the supermarket. In May 2020, Supermarket News predicted that online grocery sales would rise by 40% in 2020 — a figure propelled by the COVID-19 pandemic. Guy Fieri, on the other hand, prefers to shop for groceries the old fashioned way: in person.  
Not a fan of online ordering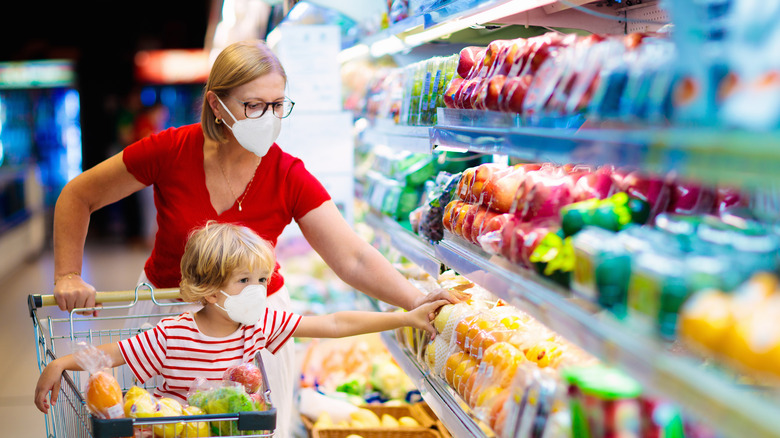 Shutterstock
Fieri shared with Food Network that he loves physically shopping at the grocery store. "[When] there are a lot of organics, unique ethnic foods, real nice big produce sections, that's always one of my favorites," he said. 
What he doesn't like is shopping online. Fieri tells Food Network that he worries about what's going to arrive when he places an order. He also likes to see, feel, and smell the items — especially produce. "I want to smell those oranges, I want to see those bananas, I want to feel, I want to look at those beets. I want to see the asparagus." The celebrity chef admits that online shopping works for some people, but for him, it doesn't.
When Fieri does get to the grocery store, his first stop is visiting the vegetables. It's there he also finds inspiration for his meals. "I'm excited about what my veggie options are, and then I'll put the protein to them," he tells Food Network. 
Fieri's love for grocery stores makes him uniquely qualified for his show, which is likely another reason why it's so successful. The show is in its 26th season.