Marvel Fans Need To Know About This Limited-Edition Lucky Charms Cereal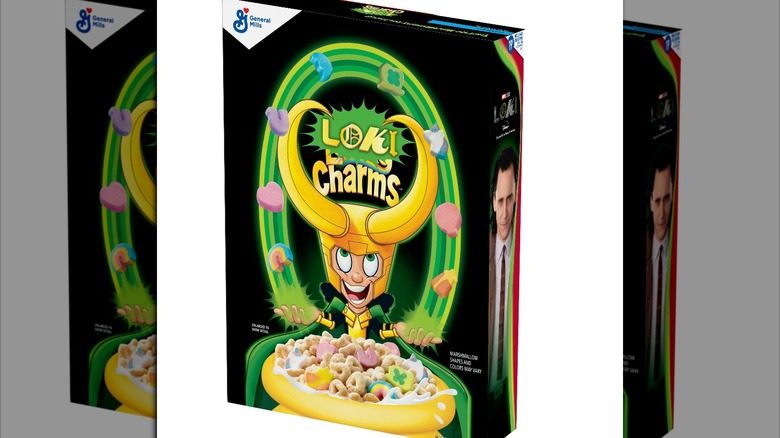 Press Release
Fans of the "Thor" franchise have eagerly awaited the premiere of "Loki," one of the first Disney+ shows that focuses on a Marvel character. The series, which premieres this month, follows the god of mischief after the events that take place in "Avengers: Endgame" and fans can look forward to a plethora of commemorative collectibles that celebrate the premiere. Cereal fans and collectors alike should appreciate a one-of-a-kind crossover that can get breakfast fans and Marvel fans drooling.
According to a statement sent to Mashed, Marvel and Disney have teamed up with Lucky Charms cereal to create the ultimate breakfast sensation — Loki Charms. A promotional ad for the product explains how the Lucky Charms we know and love have shape-shifted due to a disruption in reality and the box features a new design perfect for anyone that wants to start their day with a bit of mischief. While this new design looks tempting, you have to prove your knowledge of all things Loki to score a box.
A mischievous take on Lucky Charms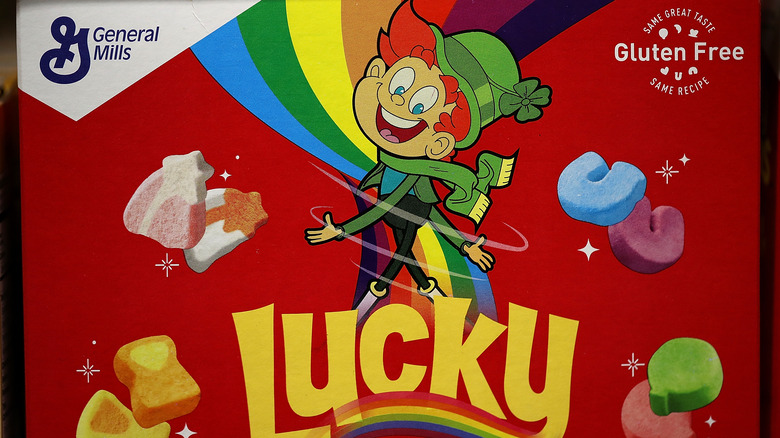 Justin Sullivan/Getty Images
Fans who want to indulge in a box of this cereal have to crack a special code to win this breakfast essential. According to the statement, Disney+ plans to sell 3,500 boxes of Loki Charms through the website MischievouslyDelicious.com before the product potentially hits stores. Starting on June 5 at 11 a.m. (EST), an encryption code appeared on the site and the first 1,000 fans that can guess the password get early access to buy the limited time Loki Charms cereal before anyone else. If you do guess the password, expect to pay $8 and shipping to get your signature box of Loki Charms. Everyone else has until 11 a.m. (EST) on June 9 to win, which coincidentally coincides with the premiere of "Loki" on Disney+ later that day.
If you count yourself as the ultimate Marvel fan, love puzzles, or just want to spice up your morning routine, make sure to check out the website and see if you can crack the code. With a bit of luck and a ton of trivia knowledge, you could walk away with the chance to pre-purchase a cereal that can get anyone hyped up to watch "Loki."