Costco's Affordable 3 Tier Basket Tower Will Help You Get Your Kitchen Organized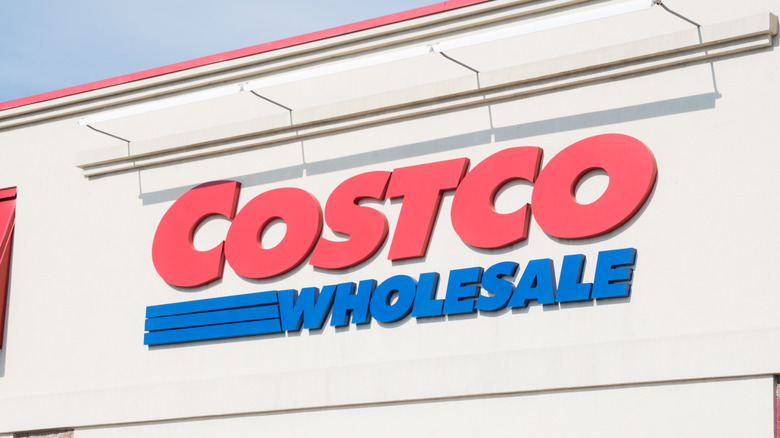 Shutterstock
If you have a big family, a hectic schedule, or just a busy life with a lot of rushing around, you know how difficult it can be to keep a kitchen organized. Kids will frequently disrupt items in the fridge or pantry while looking for a snack, and even adults can move things around, lose things, or forget where they left important items. Luckily, Costco is now selling just the thing to help you get your shelves and counters organized and make your kitchen look like it belongs on the cover of an interior design magazine. They have added a three tier basket tower to their shelves, which is ideal for holding snacks, fruit, utensils, or other kitchen items. 
The 45.6 inch stand is made from wrought iron and contains three durable baskets with handles that are the perfect way to store kitchen clutter, while still keeping it easily accessible. According to Costco, each basket can be either suspended from or supported inside the frame, as well as easily removed to convert the stand into a one or two tier tower for those that need less storage space or can't fit all three baskets in their kitchen. That makes this versatile basket tower a great fit for any home, no matter how big your kitchen is.
Costco shoppers love this practical and versatile basket tower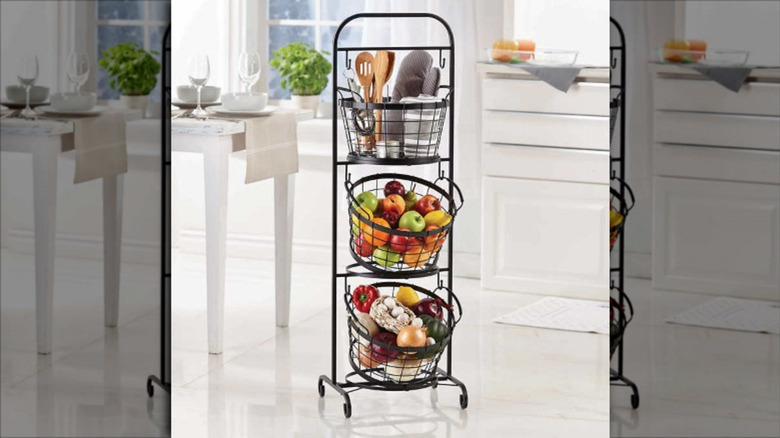 Costco
The popular Instagram account @costcodeals made a post alerting their followers to the useful new find, and they were quick to respond with their positive reviews of the stand. One follower raved, "Love, love, love mine...have had it for over 2 years," while another replied, "Ahh these are adorable." Many Costco fans said they couldn't wait to purchase one for their own home, while others posted their own suggestions for how to make the most out of the tower. "Love mine! We use it as a snack tower for the kids easy access. Breakfast snack/options up top followed by two baskets for lunch/after lunch options. Kids can help themselves," one follower recommended.
The best part is that the tower is selling now for a steal at just $39.99. So, if you've been meaning to get your kitchen organized but just haven't found the time, then this may just be the sign you have been waiting for. You won't want to miss out on this versatile, practical, and affordable basket tower that will help you convert your clutter into a beautifully arranged kitchen.