Ruby Tuesday Is Doing Well Despite Old Rumors Of Closing Forever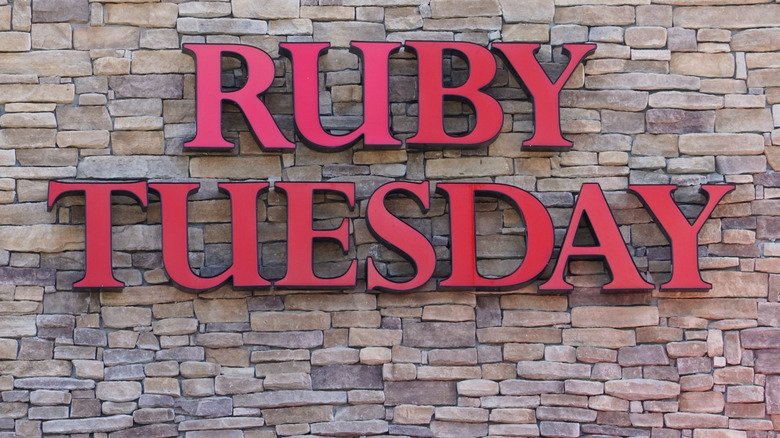 Shutterstock
As a brand, Ruby Tuesday is dedicated to offering high-quality dishes (such as its popular handcrafted burgers) to customers. A description on the company website states, "Ruby Tuesday is driven by uncompromising freshness and quality, gracious hospitality and a growing list of restaurants destined to be the envy of the casual dining business."
While that all sounds promising, it's important to point out that things have not always been easy for the chain. In fact, it would be fair to say that Ruby Tuesday has been dealing with severe financial troubles for awhile. While there are several reasons for this (such as the impact of the coronavirus pandemic on the food industry and the decline of the once popular bar-and-grill format), Ruby Tuesday has found itself struggling to stay afloat and keep its businesses profitable in these difficult times.  
This slowdown has also resulted in several online claims that Ruby Tuesday is closing down for good, upsetting fans of the family-friendly chain.
Ruby Tuesday is not going away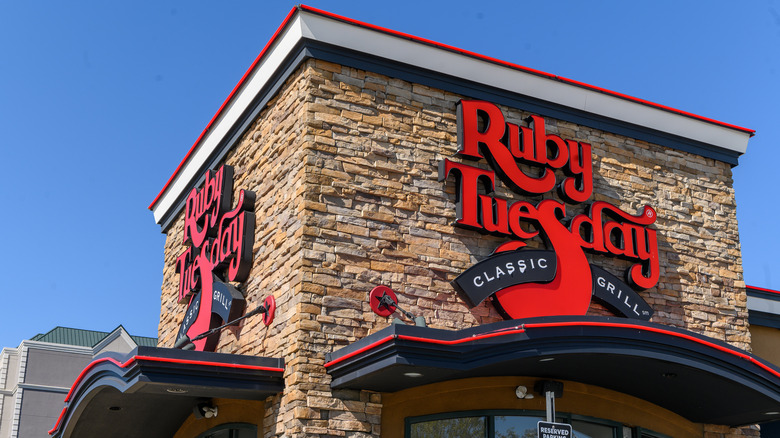 Bloomberg/Getty Images
It's undeniable that Ruby Tuesday is going through a rough patch and has filed for bankruptcy. Per Snopes, hundreds of the chain's location across the U.S. have already closed as a result of these financial troubles. However, the rumor that the chain is closing forever is based on mere speculation, as the brand appears to not be giving up or disappearing anytime soon, and is focused on repaying its debts.
Ruby Tuesday's CEO, Shawn Lederman, remained optimistic about the future when the brand announced its bankruptcy in October 2020 (via BusinessWire.) He said, "This announcement does not mean 'Goodbye, Ruby Tuesday.' Today's actions will allow us an opportunity to reposition the company for long-term stability as we recover from the unprecedented impact of COVID-19."
Basically, the company still has over 200 Ruby Tuesday restaurants open across the country and is working on restructuring its business model and figuring out its next steps. The bottom line? Fans can heave a sigh of relief: There are no plans to close down Ruby Tuesday as of now.