This Is The Ultimate Comfort Food, According To Alton Brown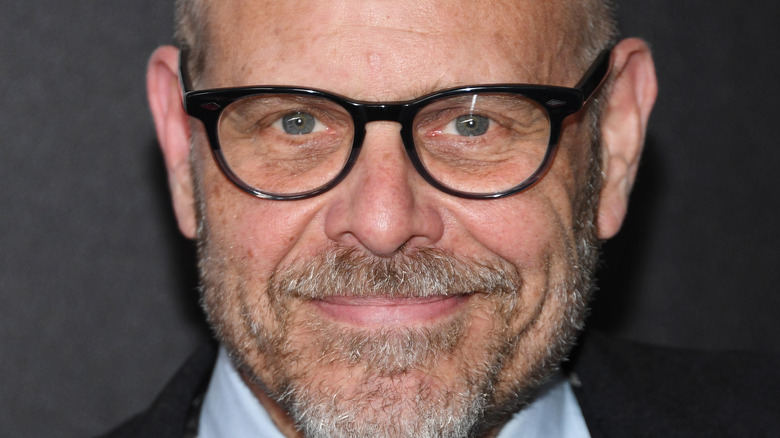 Dimitrios Kambouris/Getty Images
Celebrity chef, Alton Brown, is a man worth looking up to. As someone that has made his mark in the competitive food industry, Brown has many interesting tips for his fans. For example, he recommends keeping your refrigerator stocked with the basics. If you take a look inside the chef's fridge, you're likely to come across staple food items like hummus, cheese, eggs, butter, and "something green and herby" (via Spoon University).
Brown is also a big fan of eggs because they're so versatile and can be cooked in different ways, based on what you feel like eating. As the host once said in an interview with the outlet, "You can bake them, fry them, roast them, poach them, almost anything to them." The chef also enjoys digging into a bowl of fried chicken when he's in the mood for a satisfying treat. However, Brown's ultimate comfort food option is really simple and unexpected.
He loves eating this classic breakfast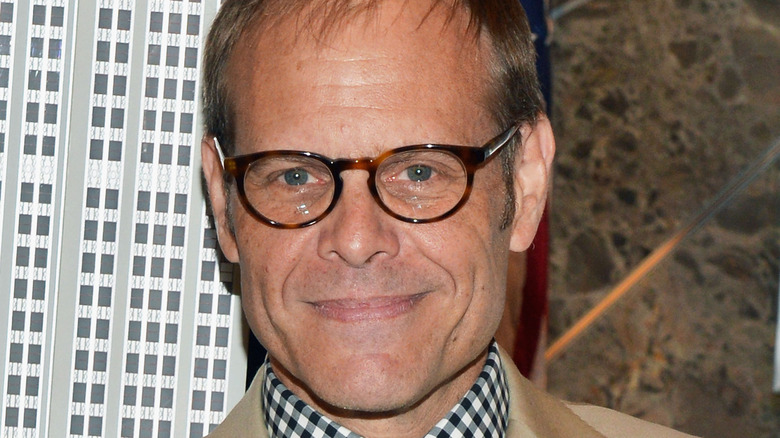 Slaven Vlasic/Getty Images
Brown recently tweeted about his love for a beloved childhood staple — cereal. He wrote, "#CulinaryTruth The most comforting comfort food of all is: a bowl of cereal." The tweet understandably got a lot of attention. A fan disagreed with Brown and wrote that cereal is too brittle for them, but they'll never turn down a huge serving of macaroni and cheese. Also, a few commentators rooted for a bowl of soup with cheese or soda crackers. Some, however, sided with Brown and supported his love for cereal.
Also, it seems like Brown especially loves things that remind him of his youth, like Kraft grated parmesan. He recently posted a photo of the product on Instagram and said, "Call me trash but I will snort this stuff like the cellulose powder stepped on cow candy that it is." Well, one thing is clear, Brown definitely has some strong opinions when it comes to food.