The Real Reason Noel Fielding Never Eats On Great British Baking Show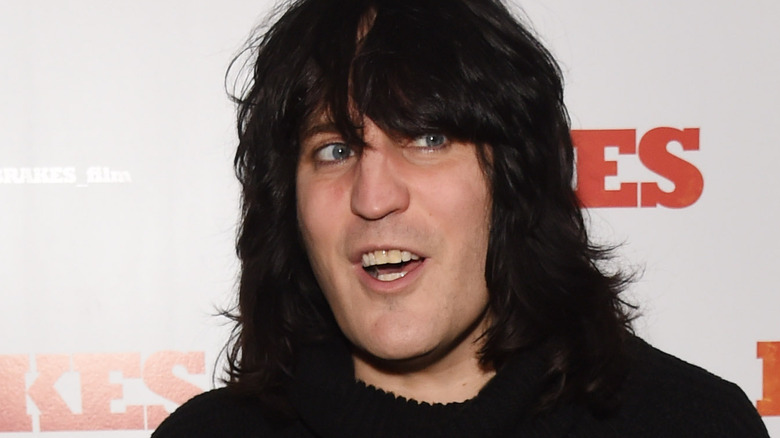 David M. Benett/Getty Images
Actor, comedian, and television personality Noel Fielding has generated strong reactions as one of the hosts of "The Great British Baking Show." He's been a part of the show since 2017, per Good Housekeeping. His fans enjoy his sense of humor and wit on the show, as well as his uniquely colorful wardrobe. They're also quite intrigued by the fact that actor is in his 40s but doesn't look like he's older than 30. 
Fielding told the New York Times that he was tempted to be a part of the show because he personally loved watching it and was looking forward to working with someone like Sandi Toksvig, his co-presenter for some of the show. He also called the show "the realest job I've ever had." When he first became a part of the show's line-up in 2017, Fielding revealed something interesting to the Independent: he said that he wouldn't be feasting on most of the baked treats on the show. His reasons, he says, are directly tied to his work.
Fielding didn't want put on weight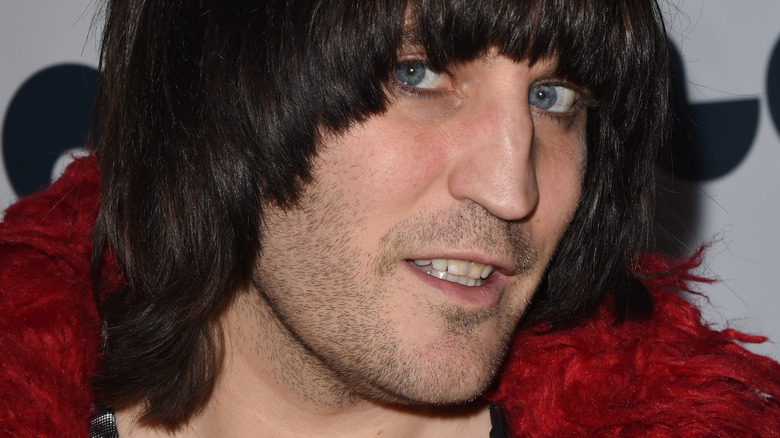 Stuart C. Wilson/Getty Images
Noel Fielding told The Independent that it was important for him to be at a certain weight to get the kinds of acting roles he needs. He was pretty straightforward about it when he said, "I get more work when I'm thinner. So I can't put on weight. No one likes a tubby gut is what I'm saying."
He admitted that he does have a sweet tooth and enjoys cake like everybody else. He consciously refrains from touching too many sugary dishes, though. Fielding said, "I don't eat anything, I'm like a plant." The Independent noted that Fielding's approach is very different from other presenters on "The Great British Baking Show" like Sue Perkins and Mel Giedroyc, who loved trying out different dishes on the show. It's also important to note that losing weight is a complicated topic that doesn't just involve skipping sweets, and it isn't something everyone should strive for.
If you are struggling with an eating disorder, or know someone who is, help is available. Visit the National Eating Disorders Association website or contact NEDA's Live Helpline at 1-800-931-2237. You can also receive 24/7 Crisis Support via text (send NEDA to 741-741).