10 Mistakes Everyone Makes On Date Night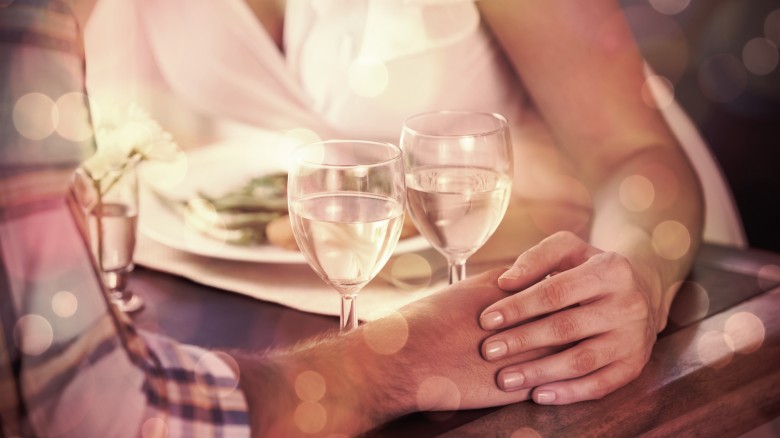 Shutterstock
It's date night — the one night you and your sweetie get to spend time alone together doing something fun! So rejoice and plan what you'll do for the evening. But before you drop the kids off at grandma's and put on something that isn't business casual for once, make sure you aren't setting yourself up for a date night fail. If you're planning to cook and have a romantic night in, make sure you remembered to prepare accordingly. Do you have everything you need? And if you're heading out of the house to dinner (and maybe a movie afterward), don't forget all the simple but vital things to ensure you won't disappoint your partner. Here are some potential mishaps that everyone who participates in the date night tradition has committed.
You made a slow cooker dinner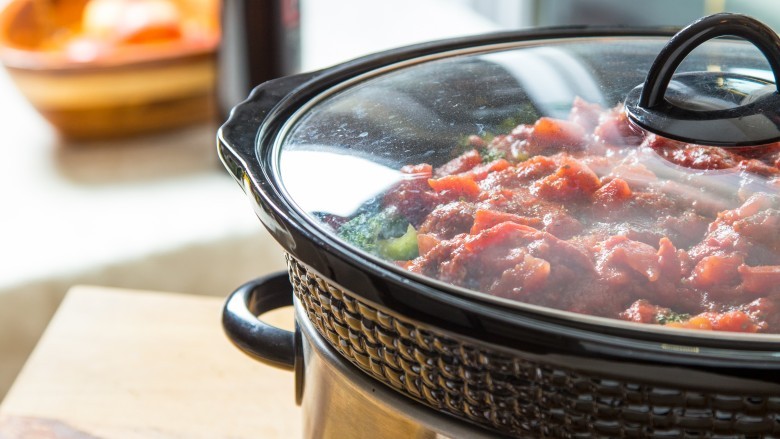 Shutterstock
Beautiful things can come out of a slow cooker, like duck confit or homemade ramen. Every chef has tried-and-true recipes for this stalwart, trusty kitchen appliance that has a reputation for producing fall-off-the-bone meat and flavor-filled soups and stews. And the benefits of using a slow cooker, from energy efficiency to easy clean-up, are significant. But when it comes to date night, playing it safe might not be the most romantic option. If you're in the throes of three-month old new love, sure, it's probably better to throw the ingredients into the pot, turn it on, and have something to eat six hours later. But for more established couples already entrenched in the routine of everyday life, going out to a new restaurant or cooking a multi-course meal would be the more celebratory option. Besides, many people associate the (yes, delicious, but familiar) smells that emanate from the slow cooker as a work night comfort: you come home, throw off your shoes, and dinner is already ready. Date night, though, should demand a little more zest and newness. So ditch the slow-cooked beef recipe in favor of trying something different or splurging on the restaurant with the waterfront views.
You ordered the wrong thing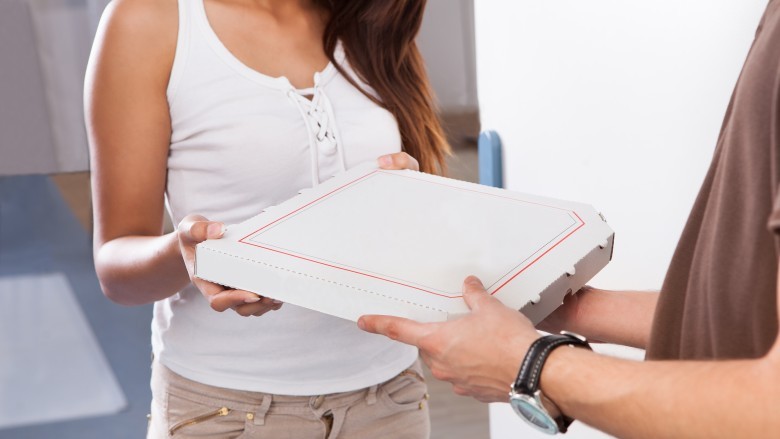 Shutterstock
Believe it or not, what you order on your date can have a significant impact on the quality of your evening. For example, if you overeat, you're going to be bloated and sluggish, not ideal for a date. It's best not to order and eat a huge, heavy meal that will have you feeling like you just ate Thanksgiving dinner. Also, consider what flavors are in your dish. Foods like garlic stay on your breath long after dinner, which isn't especially sexy. Bear any potential kisses in mind before jacking up the horseradish on your sandwich or ordering a salad with raw red onions. And speaking of ordering, don't make the mistake of ordering delivery or take-out — that can be read as a lazy way out. Save that for work nights when you're too tired to throw some dinner together. Date night dinner should ideally be creative, not convenient.
You didn't shop for ingredients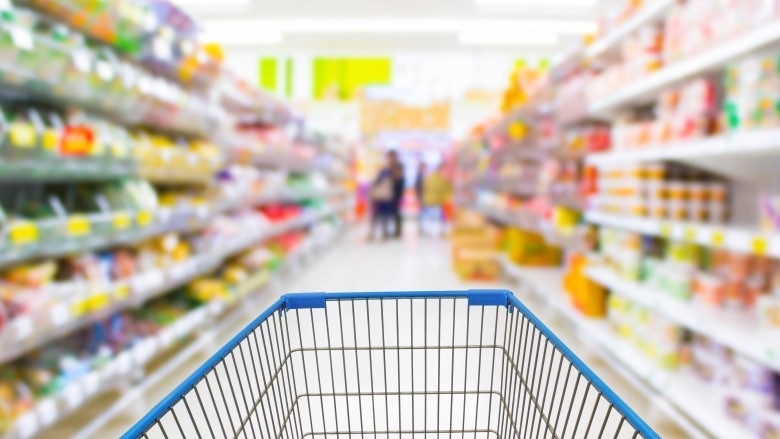 Shutterstock
Staying in and cooking for your sweetie can be a super romantic approach to date night, especially if you never get time alone at home together — take advantage of that personal time! It's also a great way to impress your sweetie with your chef skills. But don't get so distracted by the thought of snuggling that you forget to double-check what's in the cabinet. If you're planning to make a nice romantic dinner, be sure you have what you need on hand. Do you have the protein? Vegetables? Did you do an inventory of your spice cabinet? Even if you usually have staple ingredients like stock or herbs on hand, it's no guarantee they'll be there once it's time to start cooking, and the last thing you want to be doing on date night is making a last-minute trip to the grocery store to get the missing items. A little planning can ensure you have an uninterrupted evening.
You skipped lunch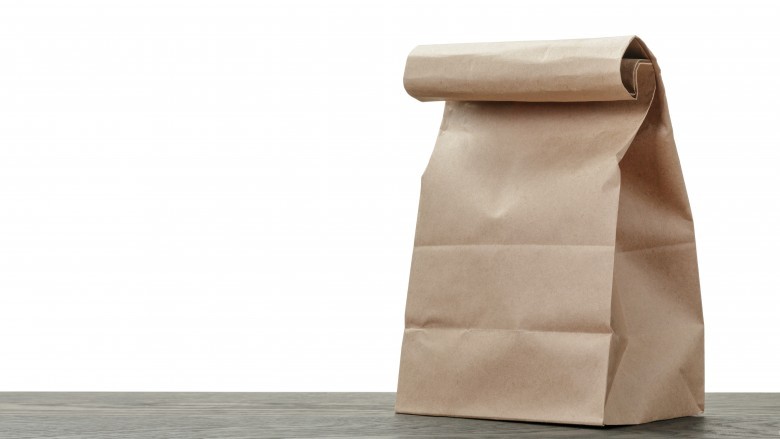 Shutterstock
I get it. I really do. You want to order a big, decadent dinner on the one night you have with just you and your sweetie, likely something you wouldn't order when you're out with the entire family. You aren't the first person to prepare for a splurge like this by skipping lunch, but it puts your appetite in overdrive by dinnertime. Is skipping meals the right thing to do on date night? Consider what would happen if your date started late due to unforeseen circumstances or if your food took forever to come to the table. Getting hangry is a very real possibility, and it could quickly spoil the evening. So instead of fasting completely, have a small snack during the day, or have one with you should something stall your dinnertime. Although intermittent fasting has proven to be beneficial for many people, it's not for everyone, so your mileage may vary.
You didn't make plans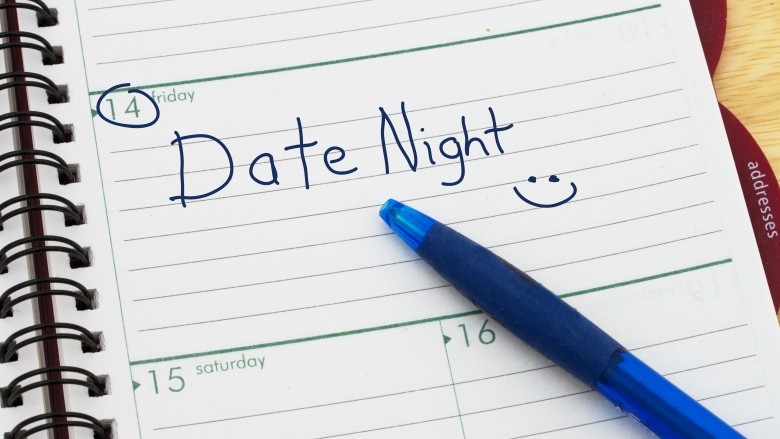 Shutterstock
It's one thing to be spontaneous on date night by surprising your sweetie with something special that you cooked up on a whim or canceling a previous reservation because you walked by a new restaurant on the way and the smells beckoned you inside. But it's quite another thing to have no plan in place whatsoever. And depending on where you live, it's commonplace to venture out and look for a place to dine. For example, if you live in New York or San Francisco, you're likely to find a seat at a reasonably good place with little fuss. But if you really want it to be special, it would behoove you to have some solid plans in mind beforehand. Do you know where you're going or what kind of food you're having? If you're cooking at home, did you pick out a recipe and make sure you have everything you'll need to prepare it? If you didn't, these are common and forgivable mistakes, but it's probably better not to make them more than once.
You forgot to make the reservation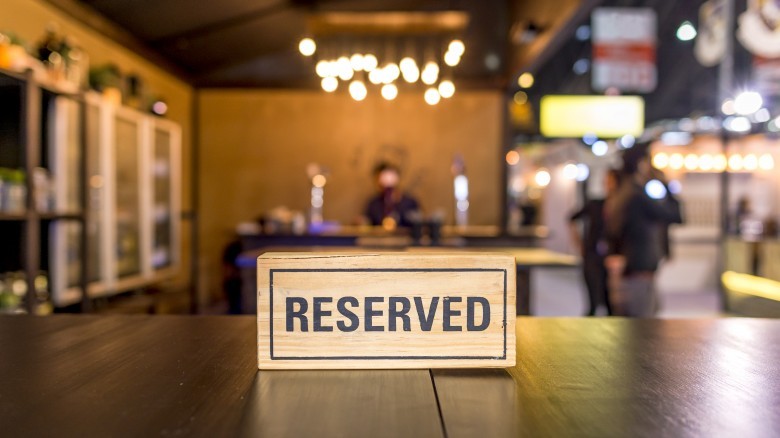 Shutterstock
Date night is an obvious occasion to opt for fine dining. It's exciting to go to the fancy places that food writers are covering in the paper, or to an establishment where the executive chef is a famous judge on the Food Network. But the trick with these exclusive restaurants is that they almost always require a reservation. And you can't just make it the day before — you have to make it well in advance depending on the restaurant, date, and time. So your best-laid plans might have to change if you forgot to make the reservation. It's best to make a note in your phone or mark your calendar to make sure you don't drop the ball again. It's also a good idea to have a back-up restaurant you can take your date to in situations like this.
You picked a restaurant that was too fancy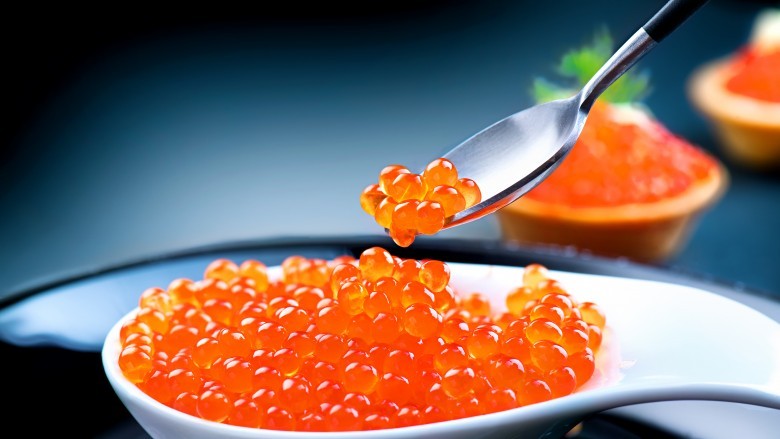 Shutterstock
Super high-end dining can be a transcendent experience. We're talking about 15-course dinners that feature finely curated flavors and rare ingredients leaving you stuffed and surfeited. But is something that involved and time-consuming the best option for date night? Consider that during meals like this, the focus is on the food and drink and not on one another. It will be elegant, yes, but you'll be interrupted every time a new course is brought out. Your server will explain what you're eating in every single bite. That can be a bit of an unwelcome distraction if you're trying to have a deep and intimate conversation or make romantic confessions. You're better off selecting a restaurant where couple's dining is encouraged with small tables, ambient lighting, and a diverse wine selection. Save the high-end feast for a holiday or when you're on vacation together.
You botched the dress code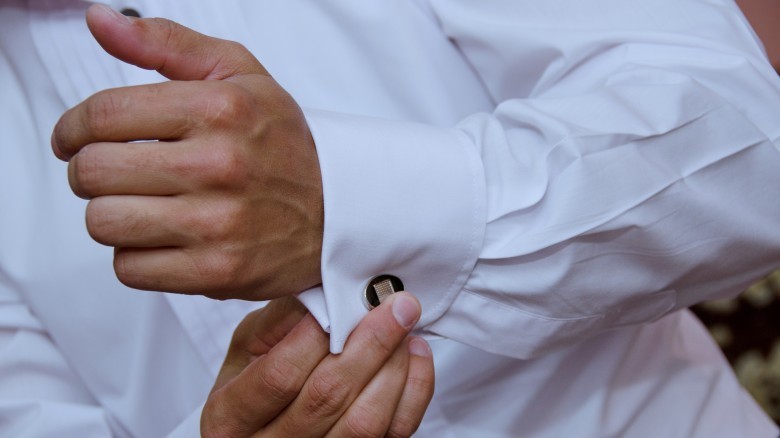 Shutterstock
It sounds like a plot device for a sitcom or a romantic comedy. Either he shows up to the restaurant in street clothes and the stuffy hosts gingerly hands him a sport coat, or she shows up for lunch expecting black tie and winds up awkwardly perched in a corner surrounded by layers of chiffon. But it's actually quite common for people to wear the wrong clothing to restaurants with a dress code. For example, if you show up to Per Se in New York without a jacket and tie, you'll stick out like a sore thumb. (Loaner jackets are available, but that can be a bit embarrassing.) Also, consider that dress codes are more common than you might think. For example, the famous Columbia restaurants in Florida don't require you to wear jackets and skirts, but they will turn you away if you're barefoot or (for men) wearing a sleeveless shirt. When you're making the reservation, be sure to ask about a dress code to spare yourself the awkwardness at the door.
You did the same old thing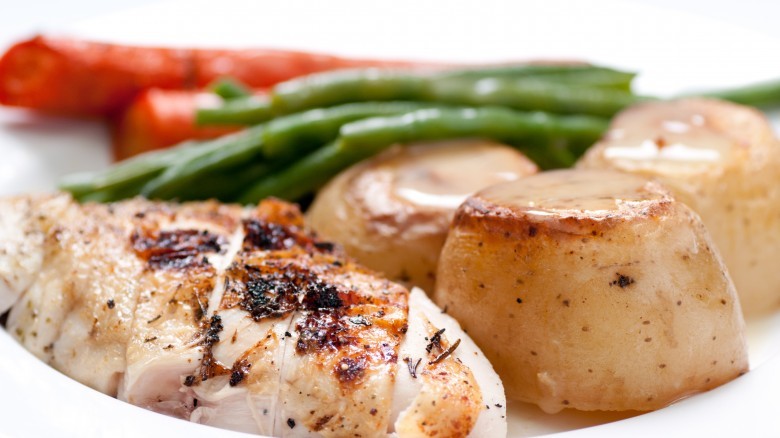 Shutterstock
Probably the most common date night mistake that might not seem like a mistake is doing the same old thing you always do because it works. If you're tired from the work week or super busy with family obligations, falling into a date night routine can happen pretty naturally. Maybe you end up cooking the same trusty recipe or you wind up going to the usual restaurant. And it does make sense to go with what you know as you can, predictably, enjoy yourselves. But you might be missing out on some potentially wonderful experiences that can broaden both your palate and your worldview. What if you make a concerted effort to try restaurants that serve cuisine you've never had before? You not only get to sample exotic new food, but you can also learn about different cultures. And if you're both home cooks, maybe you could try out new recipes with ingredients you might not think to use. It can be a challenge to disrupt your routine and take risks, but you'll no doubt enjoy new things. Save the usual for the weeknight and see what happens when you break out of your comfort zone.
You didn't research the restaurant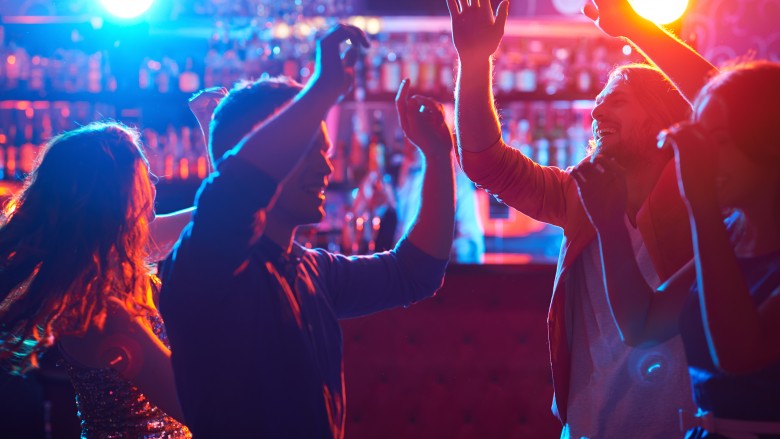 Shutterstock
I cannot stress enough how important it is to do some savvy intel on a place before you commit to dining there. Probably my most embarrassing restaurant mishap was because of this. I checked online ratings, but I didn't read the individual reviews or ask friends if they had been there. I'm not going to name names, but the restaurant was terrible: the service was bad, the wine had gone bad (!), and the food was mediocre at best. To top it off it was so loud that we could barely hear one another — turns out all the positive reviews were from bar patrons who wanted to dance, not couples on dates. To this day I can't live that place down.
Don't be like me! Read the reviews carefully to make sure it's a good place for your specific date. Find out what's good to order there. And if possible, talk to someone who has dined there who can provide you with some firsthand experience. Otherwise you'll regret not properly vetting the place like I did.