Costco Shoppers Can't Stop Talking About This Spicy Chili Lime Seasoning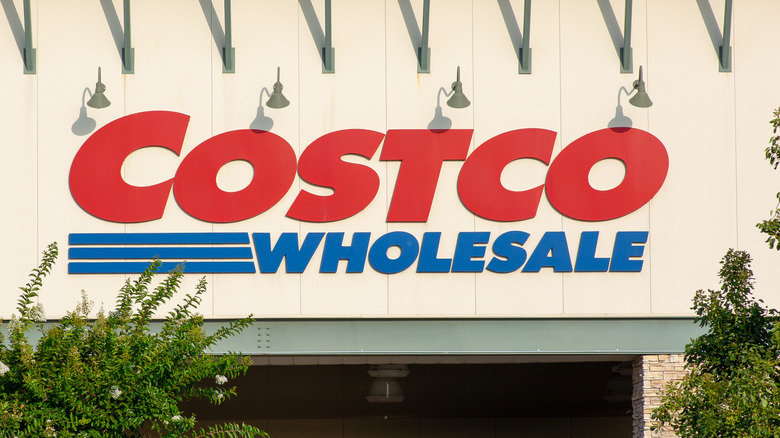 Shutterstock
Over the weekend, Instagram user @CostcoBuys delivered some grill-icious news for its 470,000 followers, many of whom are presumably Costco fans. On Saturday, the Costco super-fan account posted a photo of a generously sized (12.5 oz.) bottle of Urban Accents' Spicy Chili Lime Seasoning Blend.
The naturally flavored blend appears to be a large-size version of Urban Accents' Spicy Chili Lime Seasoning Blend intended for corn-on-the-cob, which is an all-natural blend of chili pepper, cayenne pepper, black pepper, parsley, dehydrated onion, garlic, and smoke flavor (plus less than 2% of tricalcium phosphate, an anti-caking agent that some people use to boost their calcium intake, according to Medical News Today). 
"It's a delicious way to shake up the flavor of grilled corn," Urban Accents writes on its website. "Just shake on the seasoning after grilling corn...or mix with melted butter, brush on freshly grilled corn and ENJOY!!!" However, Costco shoppers can't seem to stop talking about this smoky, spicy, chili lime seasoning for reasons that go way beyond corn on the cob. 
This seasoning has inspired quite a few fresh ideas from Costco shoppers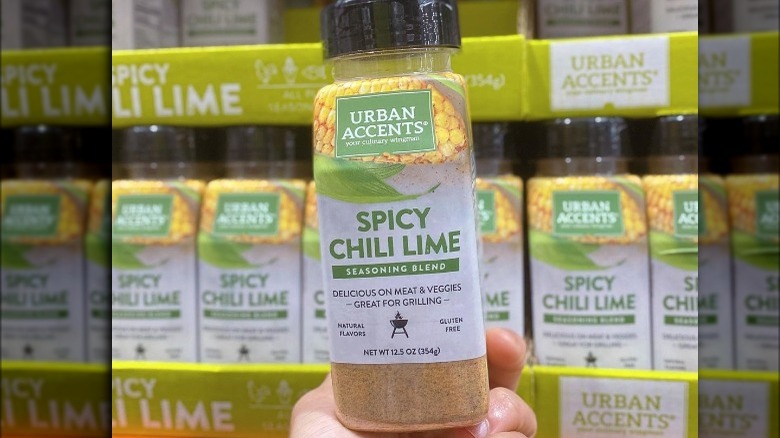 If the reaction on this post by Instagram user and Costco superfan @CostcoBuys is any indication, it seems Costco shoppers are pumped about this new packaging of Urban Accents spicy chili lime seasoning, which appears to be a larger-scale version of its "corn-on-the-cob" seasoning by the same name (i.e., Spicy Chili Lime Seasoning Blend). Although, certainly, it can be used for grilled corn, it can also be used as a dry rub on meats such as chicken, as @Jill.nihart points out. It can also be sprinkled on popcorn and tortilla chips. And here's a novel one from @gaantara: "Put that on some toast and cheese now!"
Making the conversation even more interesting is the fact that Urban Accents actually got in on the commentary, answering questions from curious Costco shoppers. For example, one wanted to know what the difference is between this and Tajin brand's version of chili lime seasoning. The short answer: it's much less spicy. "The citrus flavor would be comparable to Tajin however our blend is [sic] has a slight kick but is far less spicy than Tajin. We've used this everywhere from shrimp tacos, popcorn, and even sprinkling over a salad." 
Ultimately, however, it is this one comment from @Tarmogoyf275 that captures everything: "Needddddddddd." In one word (but with a surplus of letters), it's clear this stuff is required spicing for summer grilling. Note to self: Buy now.