Jose Cuervo's New 'Tequila Cabinet' Positions Come With Some Serious Perks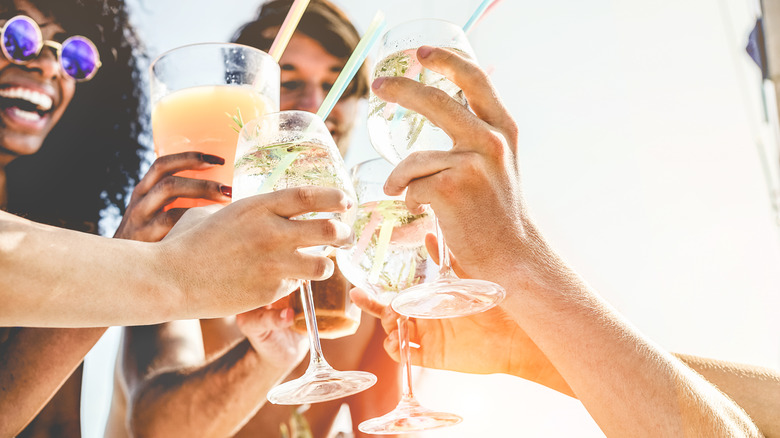 Shutterstock
Jose Cuervo knows tequila. The company's origins stretch all the way back to the 18th century, when José Antonio de Cuervo y Valdés received permission from the Spanish king to start producing agave on land in Mexico (via Jose Cuervo). By the 1852, the distillery had begun exporting barrels of their signature tequila to the United States. With a storied reputation like this, plus the brand's variety of tequilas (from its darkly complex añejo to the light and refreshing Sliver), it makes sense that the company knows what makes a great tequila cocktail.
If you count yourself a lover of Jose Cuervo's signature products, the company wants to tap into your knowledge and offer you the chance at a spot on their "Tequila Cabinet." According to a statement sent to Mashed, Jose Cuervo has seen some amazing home mixologists craft cocktails using their spirits over the course of the pandemic, and now wants to offer a few lucky fans the roles of Chief Margarita Officer, Chief Paloma Officer, Chief Tequila Officer, Chief Tequila Sunrise Officer, and Chief Bloody Maria Officer. The brand plans to offer these titles to tequila lovers, along with the chance to give input on some of the signature cocktails shared on the company website and some really great "company perks."
A wealth of company perks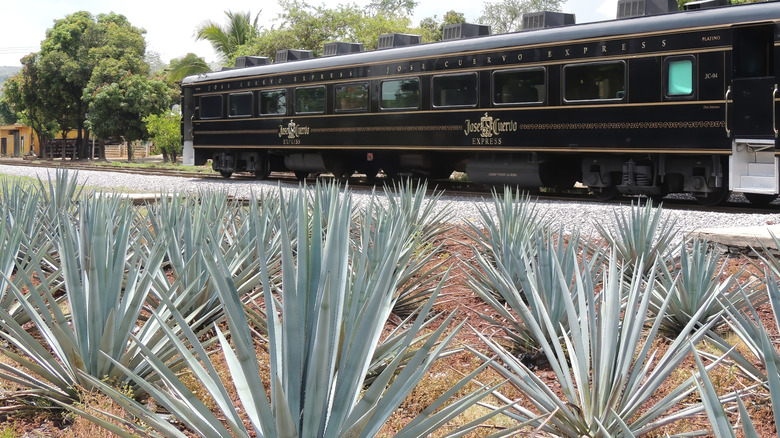 Shutterstock
In addition to their honorary titles and the ability to give input for new cocktail recipes, the lucky tequila fans selected for the Jose Cuervo Tequila Cabinet will receive gift cards totaling $1,000 to fund their at home cocktail creations. What's more, according to the statement sent to Mashed, the company plans to give the officers a free trip down to Tequila, Mexico to attend the first ever "Tequila Cabinet meeting," where the selected officials will visit La Rojeña, Jose Cuervo's oldest active distillery. While in Tequila, they will also ride the luxurious Jose Cuervo Express, enjoy a stay at Hotel Solar de las Ánimas, and check out the farms where Jose Cuervo's agave comes from.
If these perks sound tantalizing, you can send in a short video to CuervoCabinetContest.com explaining why you should be chosen as one of the cocktail officers. Entries must be submitted by July 6, 2021, as the company plans to announce the winners by the end of July. If you've always loved Jose Cuervo and want to show off your cocktail skills, this unique opportunity has your name all over it. Make sure to apply soon, as you only have a few short weeks to make an application video and show off why Jose Cuervo needs your direction and skills to keep their mission moving forward.