The Sauce Flavor Fans Wish Chick-Fil-A Would Sell By The Bottle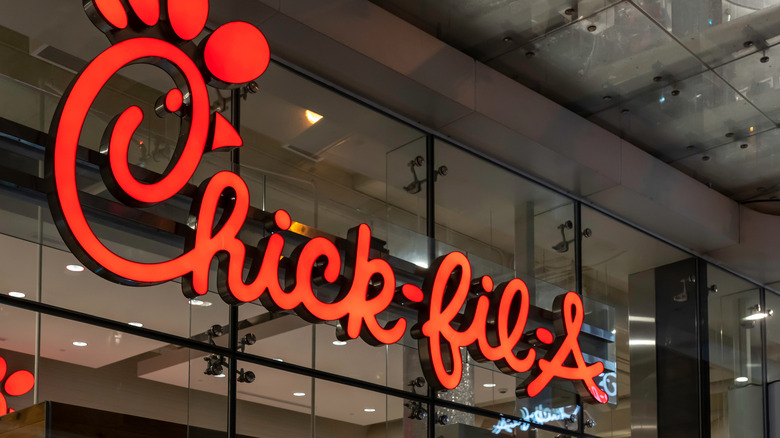 Shutterstock
Chick-fil-A is a fast-food legend. According to the brand's website, it works hard to get things right: from coming up with menu items that are suitable for kids to focusing on serving fresh food to their customers. 
Chick-fil-A has a unique selling point that sets it apart from other brands — the sauces. They're so popular that there are several articles on the internet that are dedicated to the delicious sauces from the brand. As per Eat This, Not That!, several sauces at the restaurant are worth trying and can really make the nuggets and fries taste heavenly. A few examples: the classic Chick-fil-A sauce, Barbecue sauce, the Polynesian, and more.
A Redditor indicated that their favorite is a different sauce: the Honey Roasted Barbecue version that is impossible to buy in bulk, much to their disappointment. This, by the way, is a popular opinion and many Chick-fil-A fans feel the same.
They love the Honey Roasted Barbecue sauce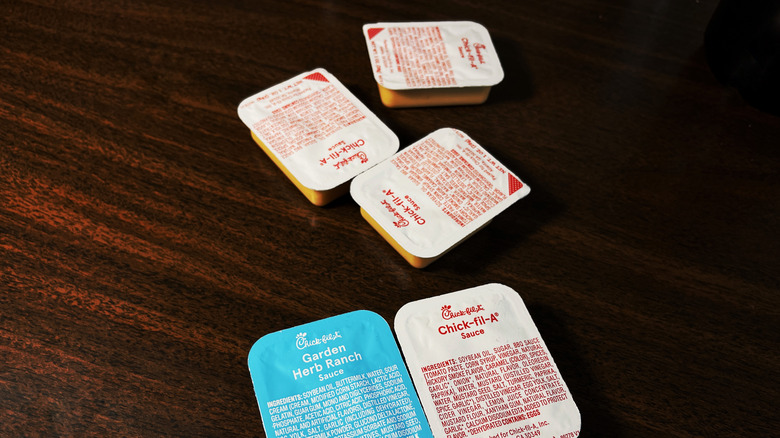 Shutterstock
The Redditor didn't hold back while expressing their love for the Honey Roasted Barbecue sauce. They wrote, "It really shocks me there is no 8oz Honey Roasted bbq bottle ... it is 100x better than some of the other sauces they offer in 8oz." Another fan agreed and said that they're so fond of the sauce that they can't help but get as many packets as they can for home whenever they're at Chick-fil-A. 
Someone else even had an explanation that shed light on why Chick-fil-A doesn't offer the Honey Roasted Barbecue sauce in massive bottles. They said, "It's because the 8oz bottles are only all the dipping sauces, and technically HRBBQ is for the grilled sandwiches. Thats why the individual one comes in a little bag packet like the mayo does instead of the dipping tub one." But hey, a person can dream, right?