Costco Shoppers Are Loving This Plant-Based French Onion Dip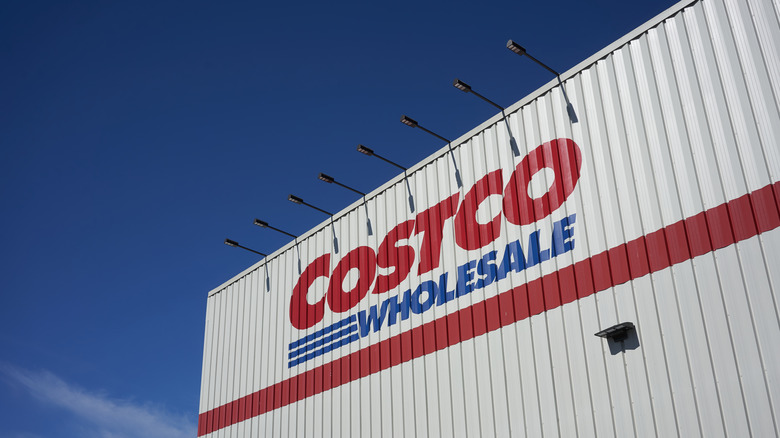 Shutterstock
Plant-based eaters, good news! Costco Buys has shared on Instagram that they've found a new dairy-free spread at the grocery giant. Hope Cashew & Almond French Onion Dip is now available in a 25-ounce tub for $6.99, and it looks great for crackers, carrot sticks, pita chips, and more. "[This] looks like a tasty dairy-free option!" the original poster enthused, with many followers agreeing.
It's just one more great new addition that shows plant-based products continue to be quite popular. In fact, Food Dive reported in May 2020 that the market for these foods has reached an all-time high. The main reason for this, they opined, is that the label "plant-based" gives off a quality of good health that many found particularly comforting during a global pandemic. Not to mention the greater attention paid towards clean diets and environmental impacts that so often go hand-in-hand with plant-based eating.
Most people love this dip but some have concerns
The response to this new Costco pick has been met with quite a bit of enthusiasm, with many also loving that it's free of GMOs and is USDA certified organic.
"It's amazing!" one follower commented on the Instagram post. "I've used it as a base or starter to any sautéed dish. Yum!! Great in curries!!" Another person added to the positive reaction with, "Yessss!! Great find!! It's pretty much the perfect condiment!"
However, some have taken issue with the product's heavy reliance on processed ingredients like sunflower oil. The problem with sunflower oil, as SF Gate writes, is that it is flush with omega-6 fatty acids, which on the whole is a good nutrient, but is so present in our diets already that another source of it is not ideal to consume. In fact, it could lead to more inflammation and cardiovascular issues, especially if not compensated with eating more omega-3s to offset it. Enjoyed in moderation though, there is less issue. So go ahead and scoop out some of this dip for your next summer party tray.