Aldi UK's Kevin The Carrot Just Got A New Look For Summer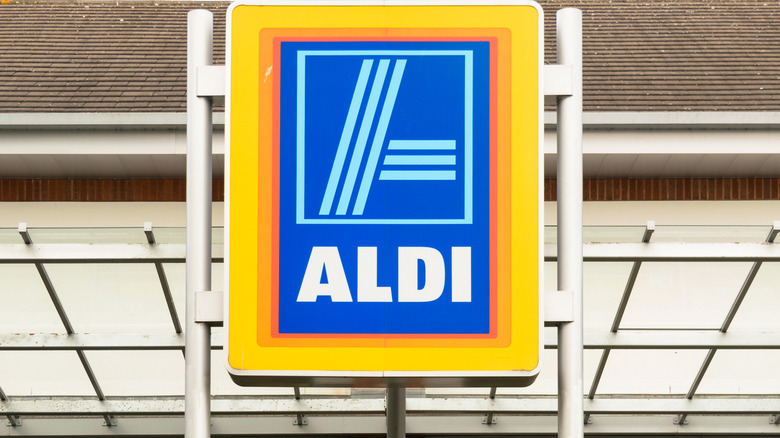 Shutterstock
Aldi is a pretty cool brand that offers a state-of-the-art shopping experience armed with staff members in funky Hawaiian T-shirts and a pretty impressive collection of unique, high-quality products. As per its website, Aldi first opened its doors to customers in 1961 in Germany. Aldi made its debut in the U.S. in 1976 and has only been expanding since then. The brand currently has stores in several parts of the world including Australia, China, the U.K., the Netherlands, Italy, Ireland, and more. 
Aldi's U.K. edition has a Christmas special mascot called Kevin the Carrot that is wildly popular among its fans and loyalists in the U.K. As per Delish, Kevin has been delighting customers since 2016 by appearing in Aldi's television commercials. In what may come as a sweet surprise, the brand has decided to reintroduce the mascot this summer. And guess what? Kevin has had a makeover for this season.
It's supposed to be a cool avatar
As per Delish, Aldi has already stated that it's launching a line of super cute Malibu Kevin toys on June 25. Consider this a special gift from the brand for "Junemas." This does make sense considering that Christmas was especially low-key and difficult for many families last year on account of the pandemic. Here's the question you've been waiting for: What's Aldi planning for its fans? Well, Malibu Kevin will be seen sporting a funky shirt and sunglasses in the U.K. and 300 Kevin the Carrot toys will be up for grabs on eBay.
The toys will be a part of an auction that's meant to raise funds for one of Aldi's charity partners, Teenage Cancer Trust. The auction will last for a period of five days. Julie Ashfield, general director of buying at Aldi U.K., thinks that Kevin the Carrot is an essential part of the festivities accompanying "Junemas" (via Washington News Today). She said that many fans have been waiting for Kevin's comeback. "Since we introduced our Junemas line, there has been enormous excitement from our consumers, and we've had many enquiring if Kevin the Carrot is set to make an appearance... it wouldn't be a holiday party without him," Ashfield explained.