The Surprising Reason These Chocolate Covered Pistachios At Costco Were Recalled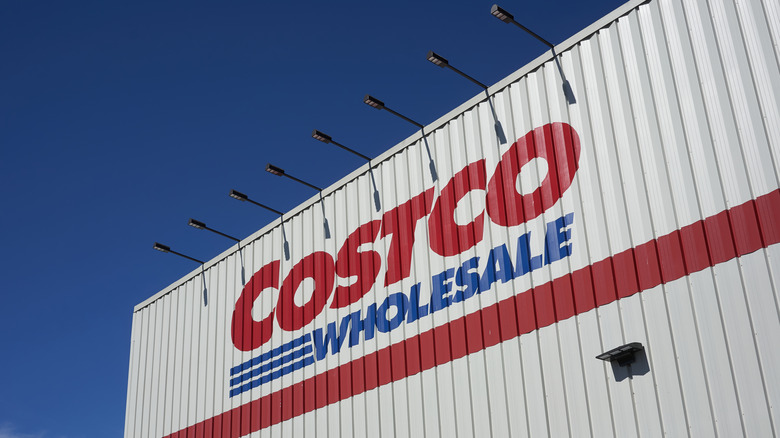 Shutterstock
Food recalls are often a cause for some concern, since they usually mean there is something potentially seriously wrong with the item that can harm people's health if consumed. Items are frequently recalled if there is a fear they have been exposed to harmful bacteria that can make people sick (like salmonella), foreign objects (i.e. plastic) have somehow contaminated the food, or a potentially lethal allergen has not been noted on the label. However, that's not exactly the case with Redland's Dark Chocolate Covered Pistachios, which were recently recalled by the company.
Customers who purchased a 36 oz jar of the dark chocolate covered pistachios from Costco between May 10, 2021 and June 20, 2021 may want to return the item, but not for the reasons you would commonly think. Redlands Food Corp issued a recall of the snacks not because they might be harmful in any way, but because the pistachios may have been over roasted. "It has come to our attention that some of the pistachios in this product may have been over roasted," Redlands Food Corp said in a release. "While not a food safety issue, this does not meet our quality expectations." 
Redland's Dark Chocolate Covered Pistachios can be returned to Costco for a full refund
So, the good news is, there is no health and safety issue with these dark chocolate-covered snacks, so if you happen to prefer the flavor of the overly roasted pistachios, then you can feel free to keep enjoying them. But if you thought there was something a little off about the taste, then you can return the jar of pistachios to your local Costco store for a full refund. 
However, there are a few more items on Costco's shelves that are being returned for more serious reasons. According to Eat This, Not That, Don Lee Green Chili Shredded Chicken & Rice Cauliflower Bowls are being recalled because they may contain plastic, while Torn Ranch Organic Dark Chocolate Blueberries have been recalled because they contain undeclared almonds, an ingredient that could be potentially life-threatening to those with tree nut allergies. Customers should check their shelves for any of the items that are being recalled, and be sure to return all items that do not meet health and safety standards to their nearest Costco.