Iliza Shlesinger Thinks You Should Eat This Meal When Watching Good On Paper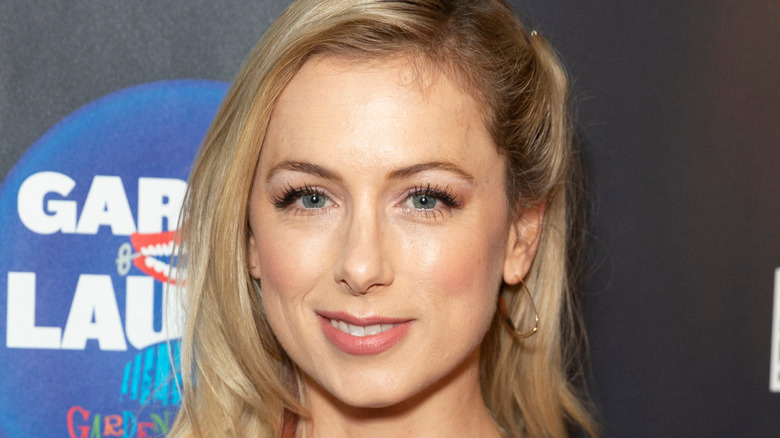 Shutterstock
If you've ever started craving ratatouille while watching "Ratatouille," breakfast spaghetti while watching "Elf," or French pastries while watching "Grand Budapest Hotel," you have something in common with actress and comedian Iliza Shlesinger. In addition to acting in movies and performing stand-up comedy, Shlesinger also runs a cooking series with her husband called "Don't Panic Pantry," with episodes now in the hundreds (posted on YouTube). Being a comedian, Shlesinger likes to joke, but when it comes to food, she takes all her food choices seriously, especially those involving movies, as she shared in a People interview.
Shlesinger believes no movie-watching experience is complete without a meal. Not just any meal, but one made up of the food eaten in the movie. The food in her own movie, "Good on Paper," is no exception. Shlesinger's Netflix film follows the story of a woman, based on and played by Shlesinger herself, who learns that her boyfriend has been lying to her about his identity throughout the entirety of their relationship. It's a hilarious yet honest take on the post-breakup journey to self-discovery that Shlesinger hopes people can relate to. Part of that journey includes drinking a considerable amount of whiskey.
This food makes the movie even better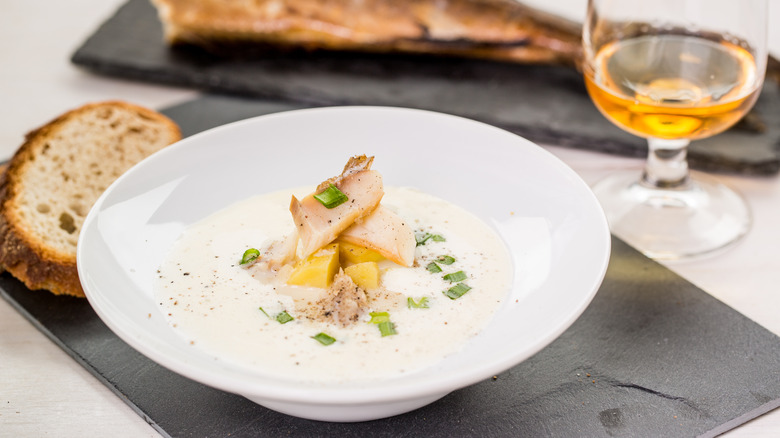 Shutterstock
The majority of the whiskey in "Good on Paper" is consumed by the ex-boyfriend character, Dennis, a metaphorical choice by Iliza Shlesinger. "His coveted brand is actually the Gaelic word for liar," Shlesinger explained to People. Drinking it while watching the film, according to Shlesinger's recommendation, will allow you therefore to personally experience the unpleasant burning aftertaste of Dennis's deception in a literal way. "Grab some whiskey because they drink a lot in this movie," Shlesinger says, "and get a low calorie snack because it's lying to you that it's good for you."
To create a meal out of it, Shlesinger suggests adding fish. "There's a big scene about cuttlefish in the movie, and that is a sustainable fish, so perhaps prepare a sustainable fish for you to consume," she says. In the "Sustainable Shark" episode of "Don't Panic Pantry" (also on YouTube), Shlesinger goes into depth on how to go about finding and preparing sustainable fish like the kind in her film.
If you want to experience "Good on Paper" as it was intended, make sure to switch out your popcorn for cuttlefish and whiskey.