Only 14% Of People Consider This The Best Fast Food Burger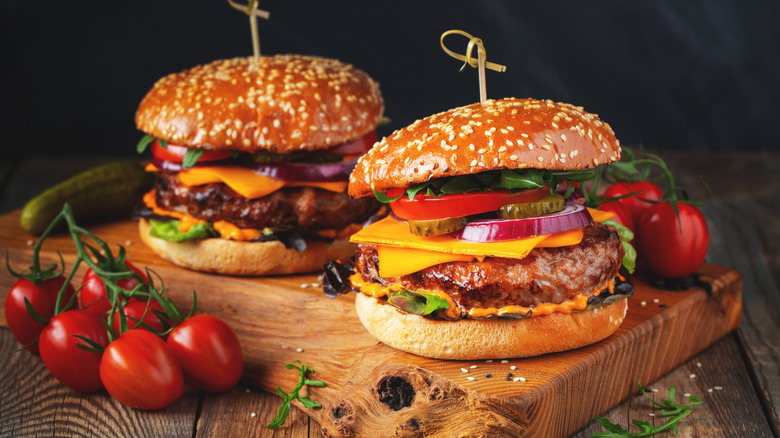 Shutterstock
When you want to grab an amazing burger, you never have to go far. There are a plethora of fast food options available nearly everywhere you look serving up fresh and hot hamburgers and other menu items at almost all hours of the day. But when it comes to which one is best — well that's still very debatable and personal for many diners. While some swear by Culver's or Checkers, the lines at In-N-Out and Jack In the Box show their huge popularity. 
Even though those restaurants prove that they have what it takes to dish out delectable patties, few can argue that Wendy's, Burger King, and McDonald's dominate the market. In fact, the three chains have duked it out for years over which one has the best fast food burger — and now, the people have spoken and added in their take.  
In a recent Mashed poll, only 14% of fast food fans declared that McDonald's had the best burgers of any chain while 36% of respondents said Wendy's delivered the ultimate burger, and Burger King collected 23% of the vote. The remaining 27% offered write-in candidates for more than a quarter of the vote. The surprisingly low number of people that backed the often reigning champ McDonald's (per Insider) reflects changing tides in the fast food industry.
There's been changes at McDonald's in recent years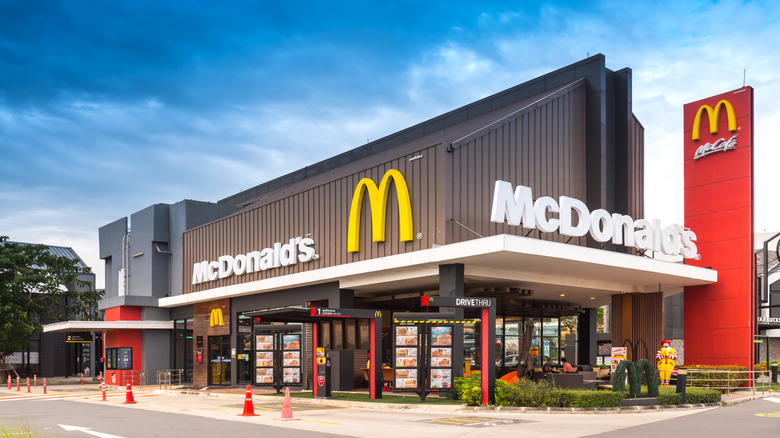 Shutterstock
While McDonald's is ubiquitous when it comes to fast food burgers, in recent years, favorability hasn't always been on the incline. According to The Washington Post, the chain produced the lowest rated burgers of all fast food establishments back in 2014. In the years since, McDonald's has made changes that have been helped, for example using fresh rather than frozen beef as of 2020 (via CNN). 
The shift in quality was reflected in a large influx of sales, with 40 million more Quarter Pounders sold that year than in the same period in 2019. And while Double Cheeseburgers and the Quarter Pounder still rank as some of the best options you can pick up at the restaurant (via Uproxx), they still can't match the public's infatuation with Wendy's or Burger King as noted by Mashed's survey, which had 20,000 total respondents.
But as the burger wars — and now the fried chicken wars — show, it's always anyone's game. As restaurants change their menus and as time goes on, we can expect to see the best burger shift from chain to chain, and we may end up seeing McDonald's reclaim their crown when it comes to serving up the most popular burger.