This Eerie Ruby Tuesday 'Glitch' Reminds People Of The Twilight Zone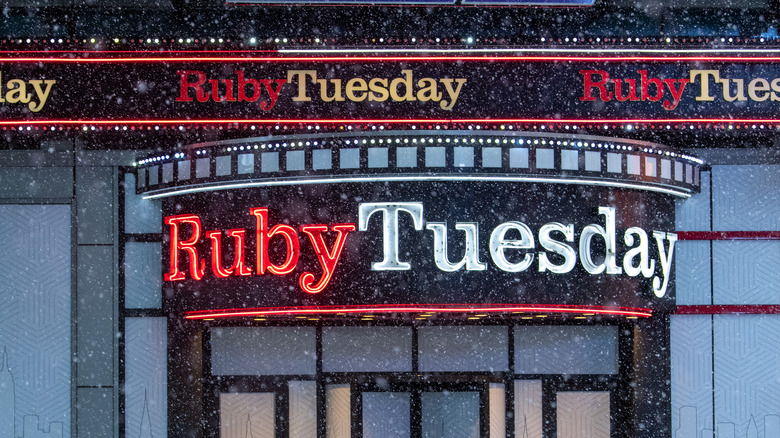 Alexi Rosenfeld/Getty Images
To most, Ruby Tuesday is the place you end up eating if you're hungry for basic American food, would rather have a meal at a sit-down restaurant than at the mall food court, or are just craving some Tater Totchos. For two road-trippers, however, eating at one Ruby Tuesday in 2009 was an experience straight out of an episode of "The Twilight Zone."
Reddit user hicks53081 recounted the details of his journey on WordPress blog Personal Ghost Stories, explaining it all started out as a cross-country road trip with his brother from Portland, Oregon to Port St. Lucie, Florida. While driving through New Mexico, the two decided it was time to grab a bite to eat and encountered a small town 10 miles from the city of Encino. Though the town was unnamed and unrecognized by the GPS, it was populated with hotels, stores, and restaurants. One of them, of course, was Ruby Tuesday. The brothers walked in the restaurant expecting a casual meal and perhaps a salad from the self-serve Garden Bar, but instead found themselves in a parallel universe. A universe where they had previously worked at that exact Ruby Tuesday location.
Ruby Tuesday may not be what it seems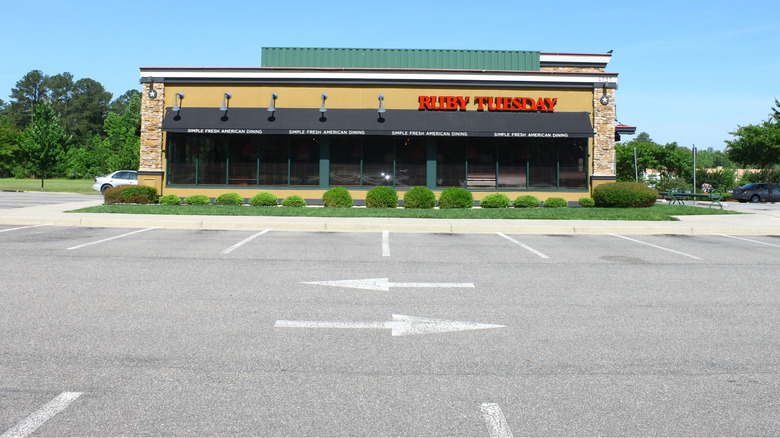 Shutterstock
Despite never having been to New Mexico, the two road-trippers were immediately recognized by name by the Ruby Tuesday staff. Then after a series of awkward interactions, suspicion grew on both ends. "It went from people acting like it was a celebration for us to have shown up, to everyone avoiding eye contact with us at all costs," hicks53081 described. "After we finished up with our meals, the waitress came, told us the cash registers were frozen, and that our meal was on the house."
A meal on the house may have not been a big deal for Ruby Tuesday in 2009, but considering the company just recently emerged from bankruptcy (via Verdict Food Service), it's hard not to connect the dots. Redditors proposed that Ruby Tuesday staff knew of the glitch and were forced to remove all traces of evidence, including customer receipts (via Reddit). Could it be possible then that the free meal solution occurred so many times that it contributed to Ruby Tuesday's financial issues? The restaurant claims it was due to shopping malls decreasing in popularity over time (via USA Today), however, hicks53081's story may suggest otherwise.
If you've ever wondered why Ruby Tuesday locations have been slowly disappearing and mysteriously laying off employees, this might be the real answer.