The Coffee Machine Oprah Swears By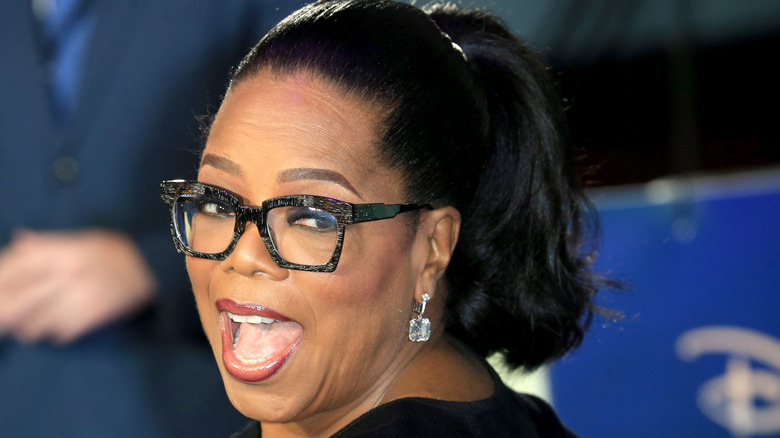 Shutterstock
We may receive a commission on purchases made from links.
If there's one thing we all know to be true, it's that mornings don't start until there's coffee. And a close second life rule is that any product Oprah recommends will become an automatic favorite. Now, these two universal truths have collided in the form of an O-approved coffee machine.
Buying coffee out each morning can get expensive pretty quickly, not to mention having to actually leave your house to fuel up, so having an at-home option is always a great idea for both budgets and convenience. But, having a machine that makes coffee that tastes like it could have come from your favorite café? Now that's a great idea.
If you're on the hunt for a new java maker, or just curious what coffee machine Oprah swears by, you'll be pleased to know that not only is her favorite machine relatively affordable, but it's also easy to get your hands on (no fancy imports from Italy here!). So, there's really no reason we shouldn't all enjoy our morning brew as much as the Queen of Talk does.
Oprah is a Nespresso devotee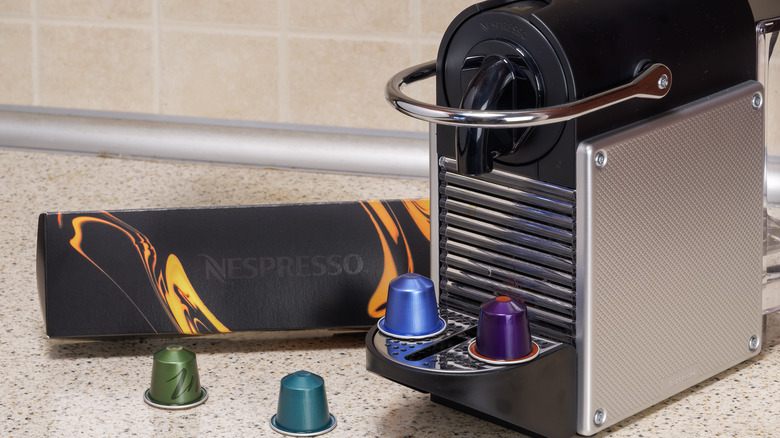 Shutterstock
It's true, Oprah loves her Nespresso as much as the next person — in particular the VertuoPlus Coffee and Espresso Maker. This simple machine couldn't be easier to operate and requires no specialty knowledge about coffee or espresso. Gushing over her top pick, Oprah has said, "Nespresso's latest machine can produce regular large-cup coffee and authentic espresso (complete with crema!) at the touch of a button" (via Oprah Daily). And with more than 3,000 reviews on Amazon averaging 4.5 stars (out of 5), it seems like Oprah's pick is a good one. Tip: Look for it on Prime Days when there are usually deals to be had.
The Nespresso VertuoPlus can brew six sizes of coffee and serve both single and double shots of espresso. With dozens of roasts and brews available in the brand's classic, colorful coffee pods, there's surely a type that will satisfy every person in your home. 
The next time you make a cup of joe with this machine, your drink will undoubtedly taste 100% better knowing that Oprah would probably compliment the cup — and maybe even go back for a refill, too!