The Truth About T-Mobile's 5G-Inspired Gin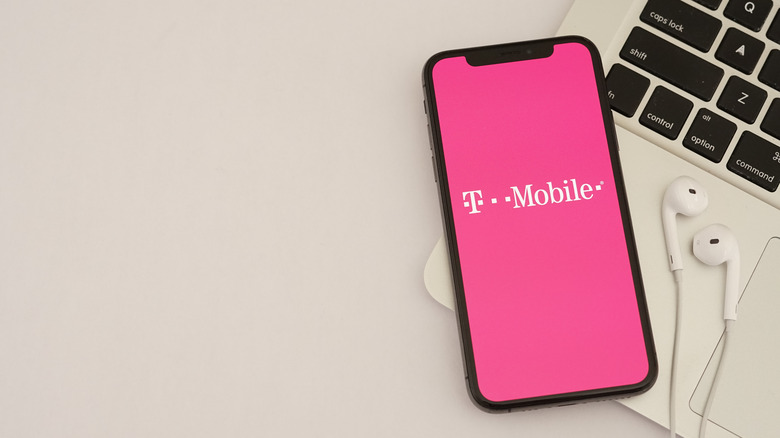 Shutterstock
Some strange spirits have hit the market over the years. Gems range from Cinnamon Churro Vodka and Smoked Salmon Vodka, all the way to Unicorn Tears Gin and a gin made from ants. These quirky liquors now stand in good company with a gin that embodies the power and range of a 5G network. According to Food & Wine, T-Mobile has released a signature gin as a victory lap, as they cover America with a 5G network earlier than planned. The promotional gin — which takes its name from T-Mobile's wireless service — has already hit store shelves alongside an alcohol-free ginger beer dubbed "5Ginger Beer."
The limited-time gin comes courtesy of Heritage Distilling Company, a majority-women run distillery based out of the U.S. The T-Mobile gin builds upon the distillery's Elk Rider Gin with a combination of new botanicals and retails at $30 per bottle, plus any additional shipping costs and state sales tax based on where the beverage gets sent to. If you can get your hands on a bottle, you might get tempted to whip the product into a signature T-Mobile cocktail, and luckily, the brand has a recipe selection for any budding bartender that loves extended cell coverage.
A boutique gin to celebrate 5G coverage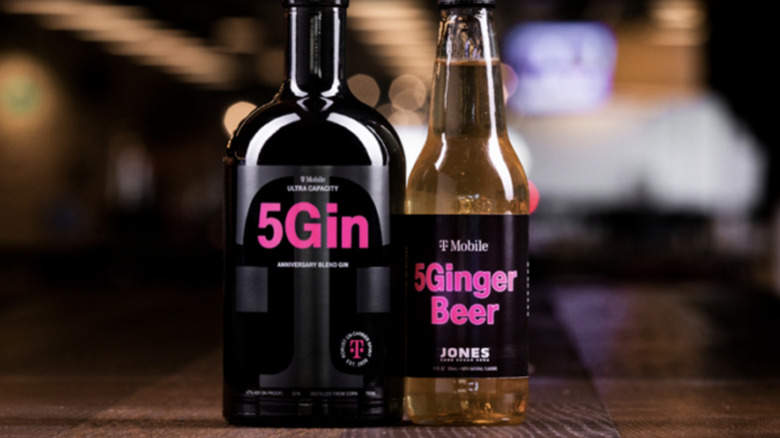 T-Mobile
T-Mobile's gin received its name in honor of the 5G network rollout, and comes packaged in a striking all-black bottle with pink type (via T-Mobile). In addition to selling the gin from their website, the phone network also has some signature recipes perfect for their flagship spirit on the same page. Thirsty customers can whip up a 5G and T, a twist on the classic gin and tonic, try their hand at crafting a 5Gin and Juice, or even shake up a 5Ginger Mule. With themed cocktails that celebrate T-Mobile's success, you can't help but get excited for all the promotional drinks that the network has whipped up for the occasion.
If you have waited long and hard for a cell phone company to craft the perfect liquor, your time has finally arrived. Make sure to grab a bottle of this signature gin while you can, because once these bottles get sent out, who knows when T-Mobile plans to order more. Don't get left in the dust on this collectors item, especially if you count the phone provider as one of your favorite communication companies and want to celebrate their 5G coverage. With any luck, you might just discover your new favorite gin.