Here's What Wolfgang Puck Really Eats In A Day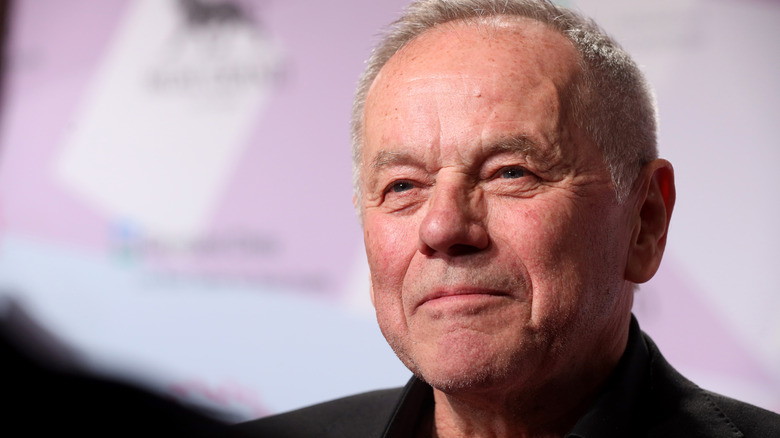 Gabe Ginsberg/Getty Images
Celebrity chef Wolfgang Puck is a veteran in the culinary industry who has created an impressive food empire of his own. His official website states that he was always meant to be in this role and that he started cooking when he was just a child. It helped that his mom was a professional chef herself and she motivated the young Puck to pursue his passion for the culinary arts. In the 1970s, the star quickly rose to prominence by impressing many with his talents in the kitchen. 
To this day, Puck remains a respectable icon in the food business with many Michelin stars to his name. Despite being so skilled in the kitchen, though, he doesn't cook a lot for himself when he's at home. Per Insider, his wife is the one who prepares a lot of delicious meals at home. As he told the outlet, "You know, I cook rarely at home. My wife Gelila cooks maybe even more [than I do]."
Wolfgang Puck prefers to snack throughout the day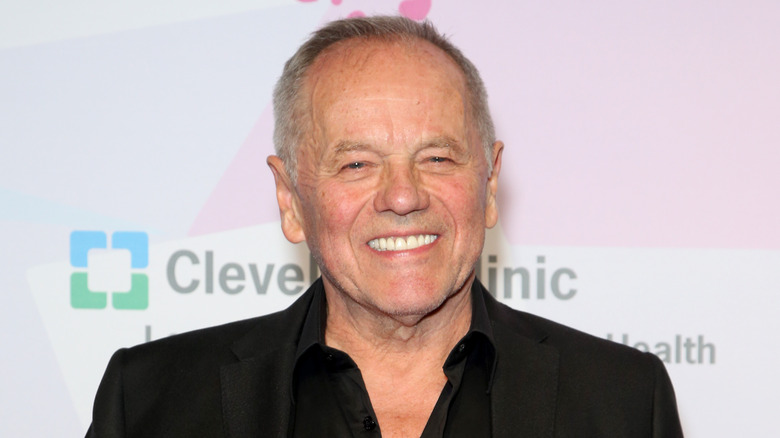 Gabe Ginsberg/Getty Images
As he further notes in the interview with Insider, meant to promote his new documentary on Disney+, Wolfgang Puck says he simply doesn't have the time to sit and treat himself to proper meals when he's working and doesn't have the luxury to always be at home to prepare lavish meals. "For me, most of my meals are grazing in the restaurant. So I don't really sit down very often to eat. I just pick," he said. The chef remains a foodie through and through, though. He'll eat a little bit of everything when he's at one of his restaurants such as salads, steak, duck, and even some ice cream.
What works best for the chef is picking up some food at one of his restaurants and sticking to a simple but nutritious option like soup for dinner. Of course, if the chef does get some time off, he's definitely not going to say no to lots of variety and indulgences in his meals. As he said, "Do I like a great meal? For sure. Do I like white truffles? Who doesn't?"