Inside Giada De Laurentiis' Family Vacation To Hawaii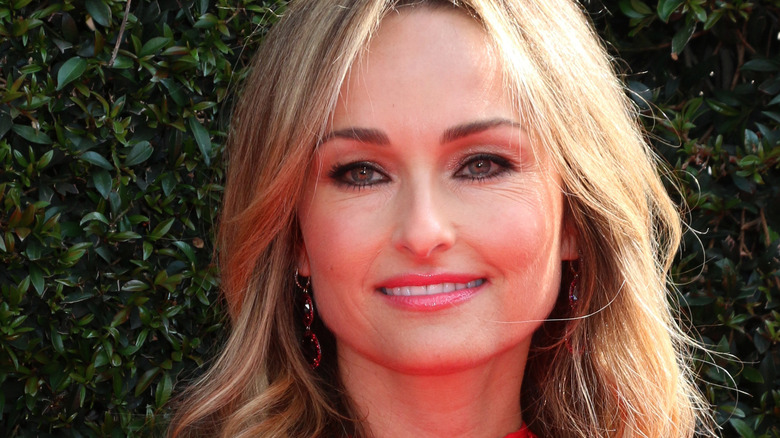 Shutterstock
Renowned celebrity chef and television personality Giada De Laurentiis knows how to unwind with her loved ones whenever she gets the chance to take some time off from her hectic schedule. As seen in People, the star took a much-needed break in Hawaii recently with her daughter, Jade and her partner, producer Shane Farley. The trio treated themselves to a vacation but they weren't just lazy lounging at the beach, and rather ensured that their schedule was completely packed with several activities. 
The chef shared a few highlights from the trip with fans, including a glimpse into some fun-looking snorkeling and hand-gliding experiences on Instagram. It's apparent De Laurentiis definitely loves adventure sports. And her daughter, Jade, enthusiastically joined in for many of the excursions with a proud mom calling her "my little dare devil." The trip was also a great way for the chef to bond with boyfriend Farley who added his own updates on Instagram from their trip together.
De Laurentiis enjoyed a super fun getaway
As reported by People, Giada De Laurentiis made the most of the holiday with her loved ones. Other photos showed her snorkeling with Jade, and they also went on a beautiful boat sailing trip together in Maui. In addition to enjoying her time in the Aloha state, De Laurentiis kept her fans entertained throughout with timely updates giving a glimpse into the adventure.
As De Laurentiis has noted previously, the Coronavirus pandemic has been an opportunity for her to get closer to her partner Shane Farley, too. "We've been spending every second of every day together, and well, that's never happened for me because I've always been traveling and working," she previously told People. 
The chef's fans were super excited to see her travel updates and shared their own tips on snorkeling on her Instagram page. Several commenters even mentioned that they were enjoying a Maui getaway as well at the same time.