Firehouse Subs New Limited-Time Sandwich Was Inspired By This Mediterranean Classic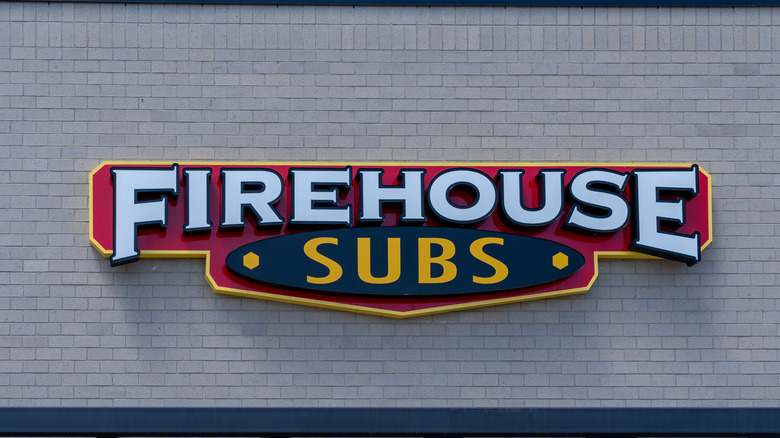 Shutterstock
Made with hearty meat filling, fresh vegetables, and a light, flavorful Tzatziki sauce, gyros are a tasty and healthy meal. While it is a dish that has been popular throughout the Mediterranean region for many years, Firehouse Subs has recently decided to revamp the traditional gyro sandwich by adding their own twist to the classic dish. The premium sandwich chain has just announced they will be expanding their menu offerings this summer with the release of their new Chicken Gyro Sub. The new sub features zesty pepperoncini tzatziki spread made in-house, as well as grilled chicken breast, fresh cucumber slices, onions, tomato, lettuce, and feta cheese on a toasted sub roll, according to a press release.
"The bright Mediterranean flavor of the Chicken Gyro Sub is something new to the Firehouse Subs brand," said Jay Miller, Firehouse Subs' director of product development. "I wanted to create a sub that was light and refreshing for the summertime season, while still being hearty and flavorful. And with an array of vegetables, the sub includes an added kick from the new, zesty pepperoncini tzatziki spread that makes it unique and different from your everyday gyro."
Firehouse Subs Rewards members will have early access to the new Chicken Gyro Sub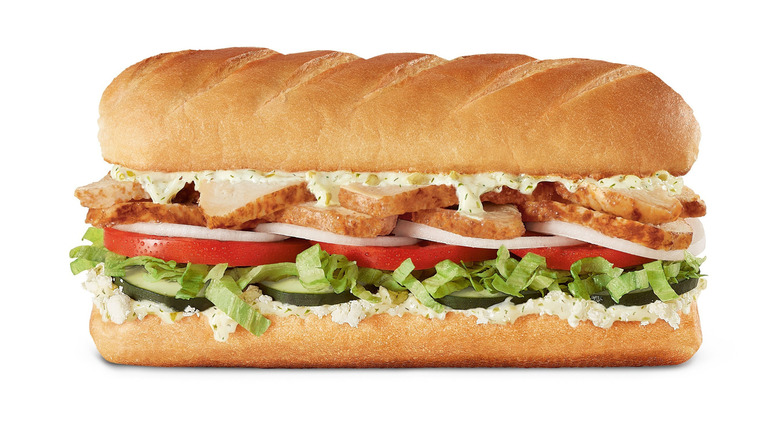 Firehouse Subs
The Chicken Gyro Sub will be available in all participating Firehouse Subs locations nationwide starting on July 5, but Firehouse Subs Rewards members will be granted early access to the new menu item, as long as they order through the Firehouse Subs App. Now through July 3 marks the chain's App-Only Access Week, when members will not only have early access to the new Chicken Gyro Sub, but will also receive double points on their orders when they order through the app. 
To receive early access, customers simply have to download the Firehouse Subs App from the Apple App Store or Google Play Store and register for the rewards membership, according to the press release. Orders placed through the app will be boxed and ready for pick-up at Firehouse Subs' Rapid Rescue To Go stations. After July 5, the sub will be available to order online or through the app, as well as through phone, in-store, drive-through, curbside pickup, and through third-party delivery services where available. However, this new menu item will only be available for a limited time, so fans of fresh hearty subs, zesty sauce, and chicken gyros won't want to wait to get their hands on the new Chicken Gyro Sub.