Kim Kardashian's Subtle Response To Sister Kendall's Tequila Drama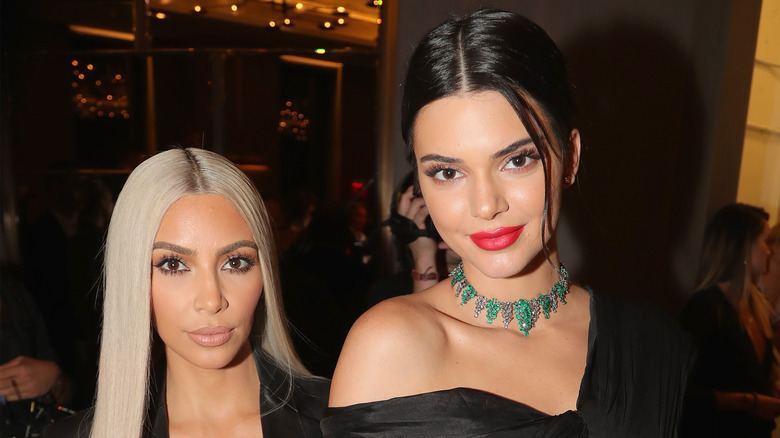 Paul Morigi/Getty Images
Whether you want to acknowledge it or not, the Kardashians are entrepreneurs. From lip kits to bodysuits, the family seems to have their foot in every industry from fashion and beauty to entertainment, and more recently, food and beverage (via People).
Kendall Jenner has taken on the family's most recent business endeavor by launching her own tequila brand, 818 Tequila, which sources its ingredients from local farms in Jalisco, Mexico. It's described to have notes of vanilla mixed with other fruity flavors, and has won awards for the Best Reposado Tequila at the World Tequila Awards and the Chairman's Trophy at the Ultimate Spirits Challenge, according to The U.S. Sun.
However, the brand has been met with plenty of critique. According to USA Today, some Twitter users responded angrily to the influencer's new alcohol line, stating that Jenner is exploiting Mexican resources and practicing cultural appropriation in the brand's advertisements. On the other hand, some of the model's fans clapped back with responses stating that Kendall is not the first white celebrity to create a tequila line, and therefore doesn't deserve the hate she's been receiving.
But Kendall also has the support of another powerful influencer — none other than Kim Kardashian herself. Here's what she said to defend her little sister.
Kim's Response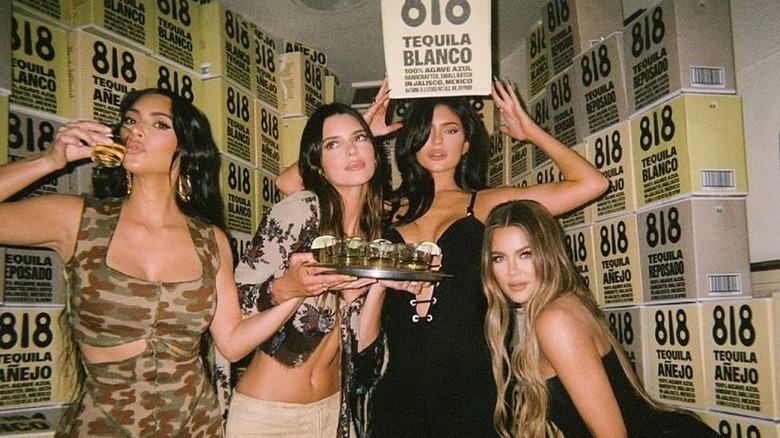 Paul Morigi/Getty Images
Rather than turning to Twitter, where much of this tequila feud took place, Kim took to Instagram, posting a photo captioned, "Always proud of my sissy @kendalljenner for creating 818." The picture featured Kim, Kendall, and their other sisters, Kylie and Khloe, surrounded by packaged boxes of 818 Tequila at the company's launch party on May 21st.
Aside from her sisters, Kendall has received the support of other celebrities like Katy Perry, Chris Brown, and Drake, all of whom also attended this launch party, which was hosted in a venue in West Hollywood, according to OK Magazine.
Whether you want to support this newest business venture by Kardashian/Jenner family is up to you, but if you would like to try a bottle of 818 Tequila, which OK Magazine notes comes in Blanco, Reposado, and Añejo variations, you can find it in a store near you using this link.