Delivery Services May Not Be Doing As Well As You Think. Here's Why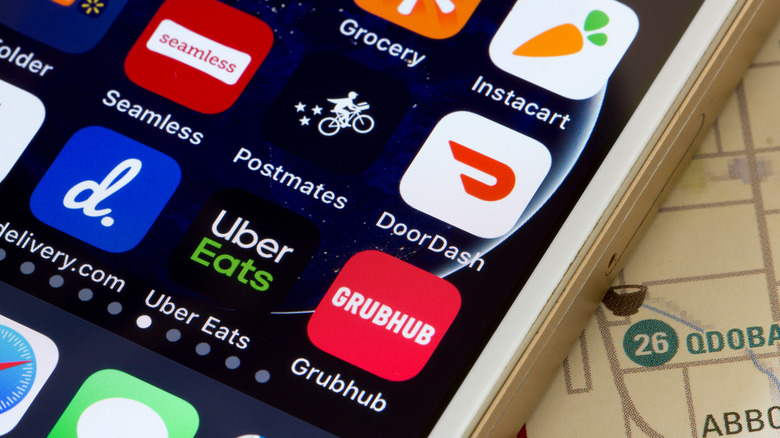 Shutterstock
With restaurants closing their doors for sit-down dining because of the COVID-19 pandemic in March 2020 (per Eater New York) and everyone being forced to turn to takeout when wanting to eat from their favorite local dining establishments, you would think that food delivery services would be thriving right now. Whether you fancy GrubHub or DoorDash, that isn't the case. Ipsos, a market research company, found that the percentage of Americans using third-party delivery apps in June 2021 has remained roughly the same as two months prior.
With restaurants reopening for indoor and even full capacity dining this summer (as NY1 reported), it is natural that people are eager to go out to dinner with their friends and family, after having to eat outside or at home for the majority of 2020. Furthermore, according to a Grub Street article, more reasons for why the usage of delivery services is dropping is because regulators have been cracking down on apps that listed businesses without their consent, and more efforts toward laws protecting delivery workers.
Why the decline of delivery services isn't so bad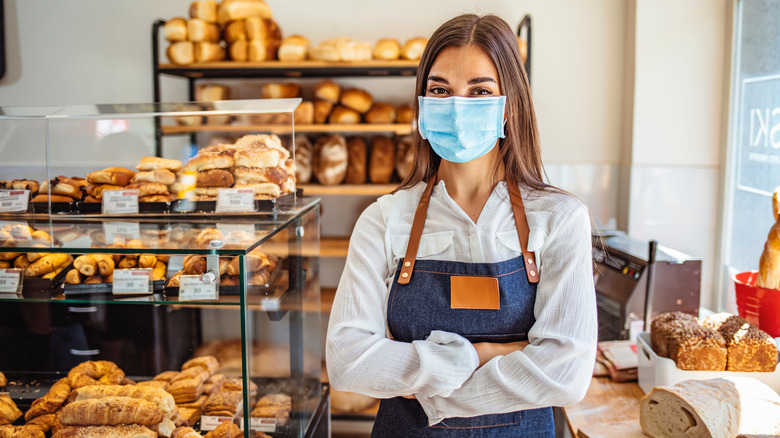 Shutterstock
But maybe the fall of delivery services might be beneficial for restaurant owners. According to a Quora post in 2018, Uber Eats takes 25-30% from a restaurant with each order placed.
Consumers themselves actually drove the effort to order directly from restaurants during the pandemic. According to a Restaurant Business article, only 16% preferred using a third-party app when ordering for food, compared to 21% who preferred using the restaurant's website, and 20% who preferred calling the restaurant directly. Furthermore, there became a focus to support restaurateurs of color during the Black Lives Matter and Stop Asian Hate movements. This led to the formation of delivery services such as Black and Mobile, which allows for Black-owned businesses to set their prices to whatever they want, which is not a feature on mainstream delivery apps, according to Philadelphia Magazine.
So next time you're spending a night in, try searching for the restaurant's phone number and placing an order that way. You'll get delicious food and will be helping out a business.