Aldi's New Copycat Dipping Sauces Are Turning Heads
Trying to replicate your favorite restaurants' sauces at home feels impossible. After experimenting with recipes, you can potentially recreate Outback's Bloomin' Onion Sauce, Panda Express' Sweet and Sour Sauce, and even TGI Friday's Jack Daniel's Sauce. While these sauces taste delicious, finding the time in the day to whip up restaurant-quality condiments seems out of reach, especially when you have so many other chores to do throughout the day. Luckily, Aldi has the solution if you want to bring the tastes of your favorite eateries home to your dinner table. 
According to Today, Aldi now carries three new sauces that mimic Chick-fil-A classics and McDonald's Big Mac sauce. Aldi's varieties include Polynesian Sauce, a taste-alike for Chick-fil-A's sweet and sour sauce, the Chick'n Dipp'n sauce mimics Chick-fil-A's classic sauce, and their Aldi's Special Sauce somewhat mimics the classic Big Mac sauce. A lucky shopper scored all three bottles on their most recent grocery run, and posted their review on Facebook, stating "Chick'n dipp'n: It compares well to Chick fil A sauce. I'd give it a 7.5/10. Polynesian: I couldn't tell a difference between it and Chick Fil a. 10/10. Special sauce: I thought it would taste like Big Mac sauce but not really. I got my husband to try and he said it tastes like spicy Mayo to him. 1/10."
Aldi's restaurant-inspired sauces have fans talking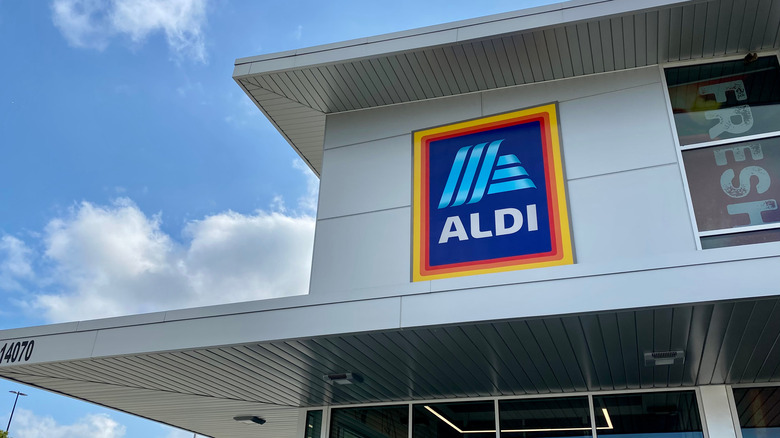 Shutterstock
Over on Facebook, followers of the account that posted the sauce review couldn't hold back their excitement. Fans have chimed in with glowing replies, ranging from, "I need to find the chicken and Polynesian!!!" all the way to "omg! I need the Polynesian." While the Polynesian Sauce saw the most love, others couldn't wait to try the other varieties, claiming "we gotta try the chik dip," and "By the description of the burger sauce I would think In-N-Out style." With any luck, these sauces should hit your area soon and you can sample each variety to discover your ultimate taste-alike sauce.
If you love the signature flavors found in some of your favorite restaurants' sauces, but don't have the time to experiment in the kitchen, these condiments have your name all over them. Don't wait to check out you local Aldi and see if they have hit shelves yet. With any luck, you can snag all three on your next shopping spree and see for yourself if they hit the spot or miss the mark. After one taste, you may have just discovered your latest must-have sauce.