This Couple Says Gordon Ramsay's Show Ruined Their Wedding. Here's Why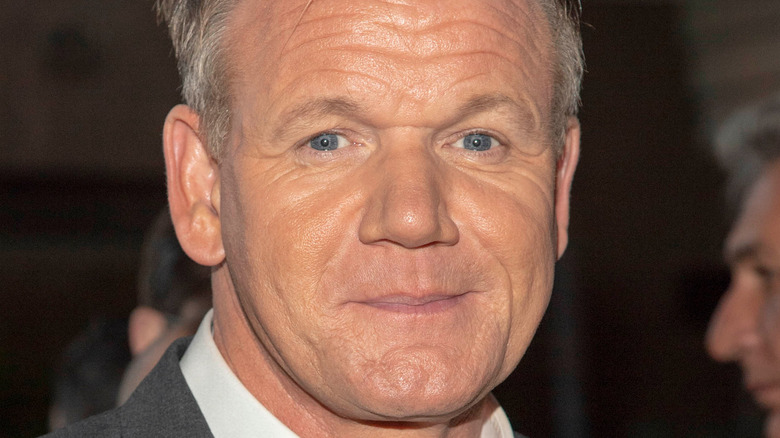 Shutterstock
Is Gordon Ramsay filming a new show called "Wedding Nightmares?" Not exactly. But one English couple is claiming that the superstar chef made their own nuptials into anything but a dream.
According to People, Charlie Willis and his now-wife, Lauren, recently said "I do" at Lusty Glaze in Cornwall, England. Per its website, Lusty Glaze is a resort and wedding venue on Cornwall's picturesque coast. The Willis couple paid about $1,800 to have a private ceremony right on the beach, reports The Sun. There would then be a gourmet dinner for six, costing roughly $70 per person.
What the Willises didn't bargain for was that Gordon Ramsay would end up being at the Lusty Glaze at the very same time, filming his new BBC show, "Future Food Stars." Charlie Willis told The Sun, "We had both worked so hard to save for that day and we felt like extras on a gameshow." The couple said Ramsay ruined their wedding, bombarding the beach with his camera crew and taking over the kitchen, which they claim resulted in their own wedding guests getting food that was "cheap and nasty." The question is, was Ramsay really crashing this wedding, or did he and his team have a right to be there? 
Ramsay actually paid for the couple's wedding costs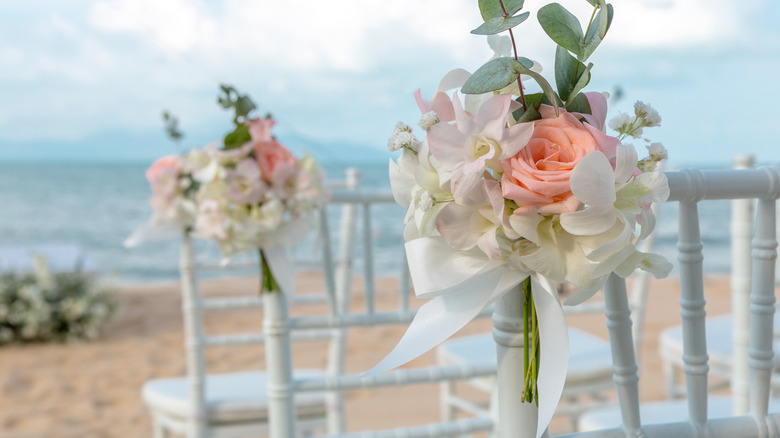 Shutterstock
According to the Daily Mail, "Future Food Stars" is a competition show where contestants vie for investments in their food businesses. It was supposed to start filming last year but was pushed due to the pandemic. Now, it's presumably on a time crunch getting episodes ready to air. And, as it turns out, "Future Food Stars," or "FFS," was totally cleared for shooting at Lusty Glaze at the same time as the Willis wedding. 
Lusty Glaze told The Sun that while the Willises paid for a private ceremony, that didn't give them exclusive rights to the entire beach. They could say their vows in their designated spot, but Ramsay's crew had every right to be filming elsewhere on the same beach. Other events, too, were scheduled to take place that day at Lusty Glaze, as is often the case with a busy inn and venue.
Even so, one of Ramsay's producers, Sharon Powers, wrote an apology to the bride and groom, saying she was "mortified" that "FFS" negatively impacted their nuptials. Studio Ramsay reimbursed the Willises for their wedding costs. Additionally, Ramsay tweeted, "Must've missed the part where my crew and I ruined the wedding.....Congrats on a beautiful marriage...if you fancy a night at @savoygrill it's on me...I'll try to not ruin it."
A bustling film crew is understandably no couple's vision for their special day, but after getting their costs covered, the Willises don't seem to have made out too badly.