How Anthony Bourdain Really Felt About Waffle House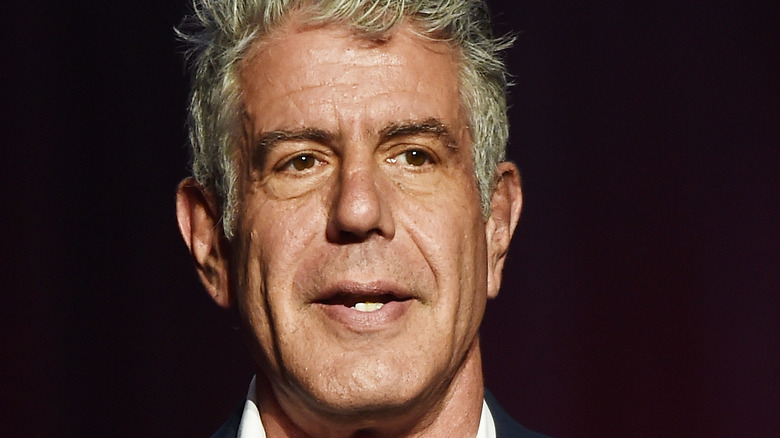 Dimitrios Kambouris/Getty Images
Celebrity chef Anthony Bourdain was a star. He inspired many others by his sheer passion for food and his motivation to introduce others to exotic and underrated dishes from different parts of the world. Perhaps his most interesting quality was that he led by example. In his field notes for Hanoi in his "Parts Unknown" series in 2017, he wrote, "You like food and are reasonably nice at the table? You show me hospitality? I will sit down with you and break bread." Bourdain was implying that he would prep for a meal with an open mind and not turn anything down. And he stood by his words. He even ate with controversial figures such as Hezbollah supporters (via Eating Well.)
Bourdain was certainly opinionated, but that didn't mean he was just another food snob. While he may have been particularly a fan of exotic cuisines, he was also able to appreciate mainstream options and comfort food. The Waffle House, for example, was a place he was extremely fond of. According to Delish, he even chose to dine at a Waffle House outlet on his show, "Parts Unknown" and was blown away by the experience. He was full of compliments for the brand.
He found the experience moving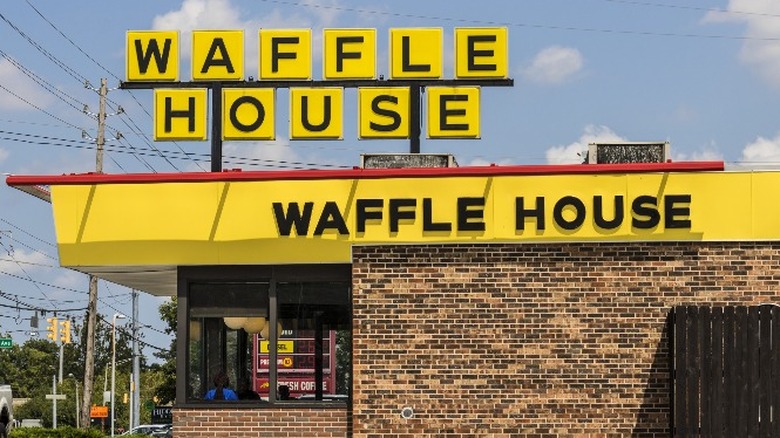 Shutterstock
Per Delish, Bourdain probably tried dishes from the Waffle House for the first time his life on "Parts Unknown." And he understood why so many fans love the place. Make no mistake: chef Bourdain ate as much as he could, sampling eggs, steak, waffles, and other dishes. He was suitably impressed by what he saw and experienced.
He chose to eat at the restaurant thanks to fellow chef Sean Brock, who loved the place for its nostalgia value (via Mashable). Bourdain, as always, went in with an open mind. He wasn't disappointed.
As ESPN reported, when it was time to offer his comments, Bourdain didn't hold back and heaped praises upon the brand for its unique offerings. He said, "It's an irony-free zone where everything is beautiful and nothing hurts." As far as Bourdain was concerned, the restaurant was incredibly inviting and friendly toward all its patrons. He called it a safe place for "the hungry, the lost, the seriously hammered all across the South" to get some much-needed food and relax.