How A Drive-Thru McNugget Order Led To Charges Of Assault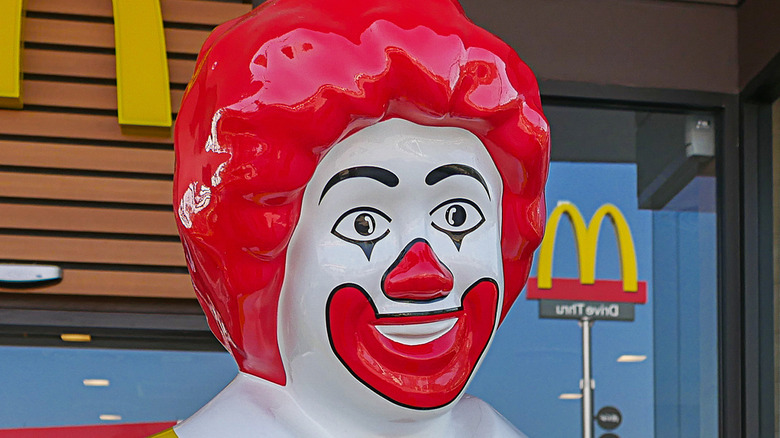 Shutterstock
McDonald's has seen plenty of controversy over the course of its corporate lifetime — especially in the last couple of years. No wait, make that the last few months (unless you think getting sued for $10 billion isn't controversial). Or, now that we're thinking about it, as recently as this past week (when the latest iteration of viral McDonald's resignation video went live on TikTok). But today is a new day for the Golden Arches. Today is the day that neither McDonald's, nor former members of its C-suite, nor disgruntled seekers of soft-serve ice-cream, nor customers who received cheese on their quarter pounders for no apparent reason and felt obliged to sue the company for $5 million, is stirring or attracting controversy. No, in fact, today is the day that will go down in history as the Day That McDonald's Became A Crime-Solving Superhero, Sort Of.
It's kind of a mouthful, huh? So, how about we just tell you the deets on how a simple craving for McNuggets led to the arrest of a woman on multiple charges, including assault.
An order of McNuggets with a side of justice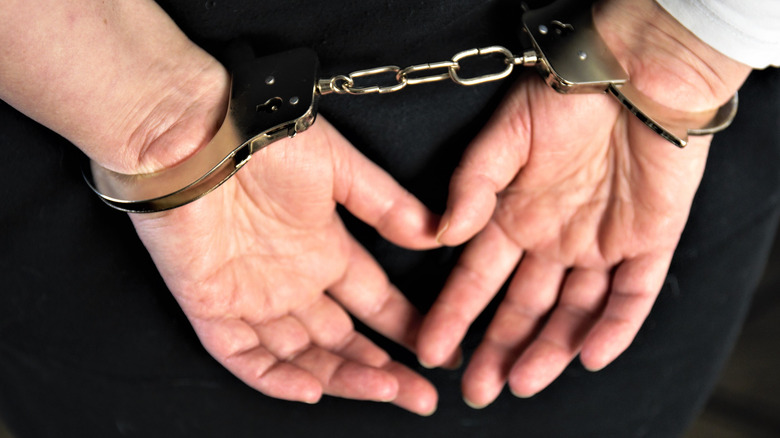 Shutterstock
It all started on the morning of July 6, according to a statement made by the Worcester (Massachusetts) Police Department. Although it was 8:45 a.m., 38-year old Johanna Gardell was apparently ready for lunch. The only problem? No car, and apparently, she had a hankering for McNuggets because she proceeded to steal a pick-up truck and high-tail it to the local McDonald's drive-thru, where she attempted to order food. But that's what gave police officers the opportunity to pull Ms. Gardell out of the stolen vehicle (after a struggle) and arrest her — and not just for theft of a vehicle. You see, between stealing the truck and pulling up to the drive-thru, Ms. Gardell was also seen smashing the stolen truck into a series of other vehicles, including a police car, and, in the process, dragging an officer for a brief distance. ("His injuries are not life-threatening," said the statement.)
Ms. Gardell has been charged with the following crimes, according to the Worcester PD: Failure to Stop for Police, Marked Lanes Violation, Operating to Endanger, Red Light Violation, Leaving the Scene of an Accident w/Property Damage, Leaving the Scene of an Accident w/Personal Injury, Assault and Battery by means of a Dangerous Weapon (Motor Vehicle), Assault by means of a Dangerous Weapon (Motor Vehicle), Malicious Mischief to Motor Vehicle, Disturbing the Peace, Disorderly Conduct, Operating a Motor Vehicle After Suspension (Driver's License), and Use of Motor Vehicle without Authority.