Trader Joe's New Everything And The Elote Dip Is Turning Heads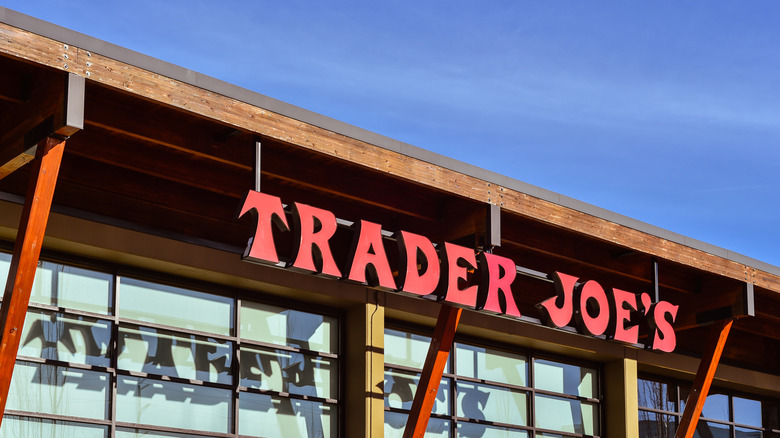 Shutterstock
When Trader Joe's followed up their iconic Everything But the Bagel seasoning with Everything But the Elote seasoning, customers were quick to clear the shelves at Trader Joe's locations across the U.S. It even got the stamp of approval from Food Network, who went so far as to say it was even better than Everything But the Bagel.
Much to the delight of Trader Joe's loyalists (and really, anyone who's a fan of Mexican street corn), the grocery store will now offer a product called Everything and the Elote. As announced on their Instagram, it's a hearty, Greek-yogurt-based dip that's basically a deconstructed elote.
As My Latina Table explains, traditional elote contains a combination of mayonnaise, queso fresco or queso cotija, and lime juice. Everything and the Elote, on the other hand, gets its tangy creaminess from Greek yogurt and parmesan cheese instead, Trader Joe's explained in the caption of their post.
To season the dip, Trader Joe's sticks with the classics. From chile powder to cilantro, the dip includes all the spices from the Everything but the Elote seasoning that give elote its signature smoky flavor.
Everything and the Elote is a versatile dip
Though at first glance, the dip appears to be simply Greek yogurt mixed with elote seasoning, feedback from customers who've already tried the product say it really does include Everything and the Elote, just as its name suggests.
Instagram user Trader Joe's Aficionado points out that it's not only the Greek yogurt that makes the dip thick, but also the fact that it's loaded with kernels of sweet yellow corn. This results in a delightful texture that takes the chip dipping experience to the next level.
Trader Joe's may have technically labeled Everything and the Elote as a dip, but according to the comments section on the Trader Joe's Instagram post, it can complement any barbecue dish. Food bloggers like A Sweat Life swear by sprinkling the seasoning version on corn on the cob as a shortcut to make elote, but with the Greek yogurt dip version, the process is even easier. Assuming you can actually get your hands on a tub before it's sold out at your local Trader Joe's, this Everything and the Elote dip is bound to transform your favorite corn-based foods.