The Ridiculous Amount Of Footage Behind The Anthony Bourdain Documentary Roadrunner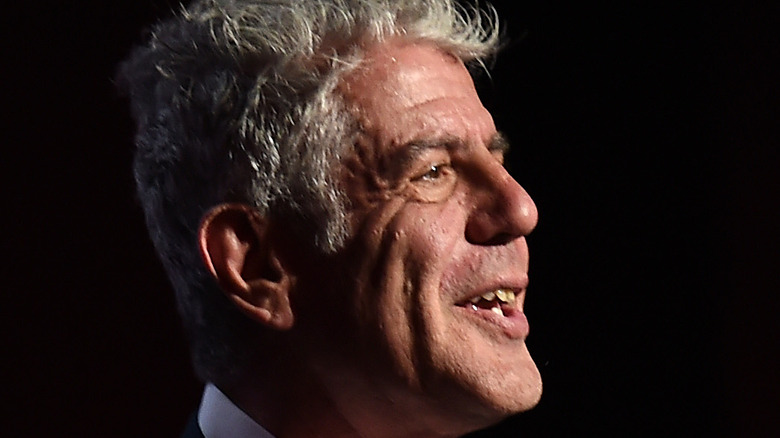 Nicholas Hunt/Getty Images
"Roadrunner," the Anthony Bourdain documentary set to release in the United States on July 16, relies heavily on the footage filmed, most of it unused, for Bourdain's programs "A Cook's Tour," "No Reservations," and "Parts Unknown." Even in the trailer (posted on YouTube), you might recognize something resembling his final episode, recorded in the Lower East Side.
All that might lead you to think that you do not need to see the movie. After all, you have seen the episodes, so you have seen most of what was filmed. Or, not. As Morgan Neville, the director of the documentary, told IndieWire in an interview, not even he has seen all there is to see, and he saw 10,000 hours of footage with the help of a team of six. 
"There was anything from 60–100 hours of footage per episode," he explained. "There were 96 episodes of 'Parts Unknown.'" Already, you would have almost reached the 10,000 hour mark. Then, you had to consider Bourdain's other shows, interviews, and home movies. Obviously, to succeed in catching the exact shots for the show, the team would have to film almost continuously. However, such realizations remain abstract until someone soberly explains that they have spent what amounts to over a year watching the unused footage to begin to grasp what that might mean.
One thing that means is that "Roadrunner" will not simply be repurposed episodes, but would, in Neville's words, "[become] its own weird, interesting vérité thing... [have] a behind-the-scenes quality that feels raw." In other words, very Bourdain. 
Behind the scenes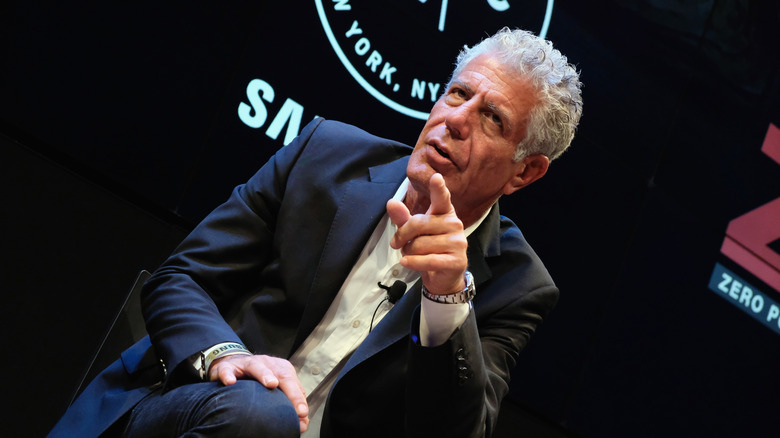 Mike Coppola/Getty Images
The fact that each episode of "Parts Unknown" had 60-100 hours of material to edit prompts questions about what it was like to work on such a project. While "Roadrunner" would no doubt reveal some interesting points, a scratch of an internet search reveals the extent to which the show pushed those who worked on it.
The Travel provides a listicle of various trivia related to the filming "Parts Unknown," including that it took 10 days to film each episode, and the well-known factoid that the crew spent 250 days a year working for the show. The pressure was not just on the filming side. Episode director Morgan Fallon told CNN that Bourdain's producing attitude towards his show was one of complete commitment. "It's why we had a composer," instead of using stock, pre-recorded music, he said, giving an example of how Bourdain would raise every aspect to his expectations. He wouldn't censor himself if he thought the cut failed to meet his vision, but, according to Fallon, the crew respected that and, he added, "I felt good when Tony was happy with the show."
This singular, intense focus on the form of his television programs will be a major part of the subject matter of "Roadrunner." In fact, Neville suggests to IndieWire that the narrative of the film is of an intensely focused man burning himself out on camera.