Goldbelly Is Having A Massive Ice Cream Sale. Here's What You Need To Know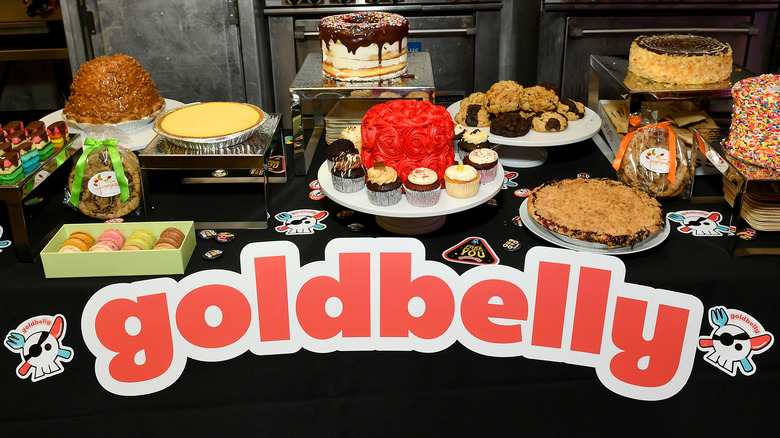 Mike Coppola/Getty Images
Have you ever heard the tinkling tones of an ice cream truck driving two streets over but it never stops at your house? If you're like us and have been chasing the ice cream this hot summer, you won't want to miss this special deal from Goldbelly. Goldbelly offers food delivery in for those foods that freeze and travel well, even including a monthly ice cream subscription (via Goldbelly). Whether choosing just a single order or a half-a-year subscription, you can select ice creams from chefs around the country, with treats like North Carolina's Oprah's Favorite Nye's Cream Sandwiches, LA's Amazing Coolhaus Ice Cream Sandwiches, Austin's Lick Honest Ice Creams, and Nancy's Silverton's Nancy's Fancy Gelato.
And what could be better than artisan ice cream? We introduce Goldbelly's massive ice cream sale for 2021. We couldn't be any happier unless they added pockets (because all things are better with pockets, and clearly you're gonna need a handy spoon).
So what's included in this deal?
Get your ice cream before it melts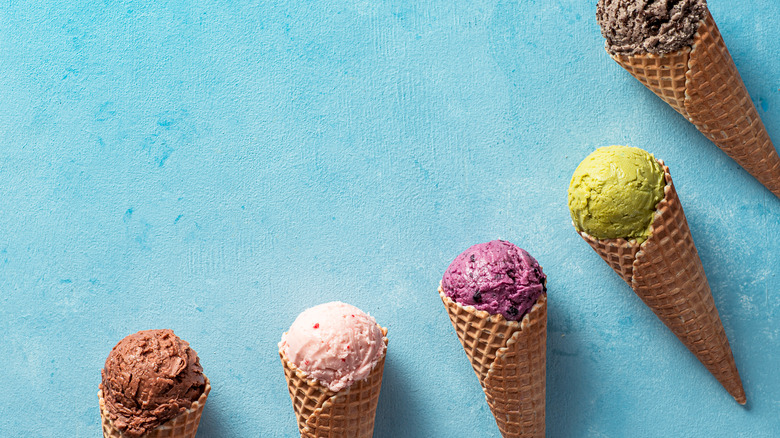 Shutterstock
This annual ice cream sale is offering up to 30% off on selected ice cream shipments for one week only. But you'd better hurry; the sale ends Sunday, July 11. The company's ice cream subscription is also being discounted to $79 per month, down from the regular price of $89. The subscription includes free shipping and orders can include five or six pints of ice cream, or six to 24 ice cream sandwiches. For specific sweet treats you won't want to miss the Ice Cream Sandwich + Cone Nugget Sampler from IT'S-ITS Ice Cream which will let you try ALL the flavors you need at $99 instead of a regular $129. Says one reviewer of the company product that was started in 1928, "We grew up in the SF Bay Area and It's It bars were my dad's favorite. This totally made his Christmas!"
And there's so much more. If you aren't into dairy, check out the deals on these vegan sweet treat options too, like Oddfellows six-pint deal for $85, down from $108. Says one review, "The vegan ice cream was outstanding, and the delivery time to my gift recipients and me was on point." Mix and match flavors like Lemon Blueberry Oat and Matcha Black Sesame created by Mohan Kumar and his friend Sam Mason, the pastry chef at NYC's Michelin-starred WD-50 and a James Beard Award nominee.
Whatever flavor makes you happy, there's sure to be some of your favorite celebrity chef offerings which can now be delivered to your door, ensuring ice cream in your belly.