This New Burger Might Be The Most Expensive One In The World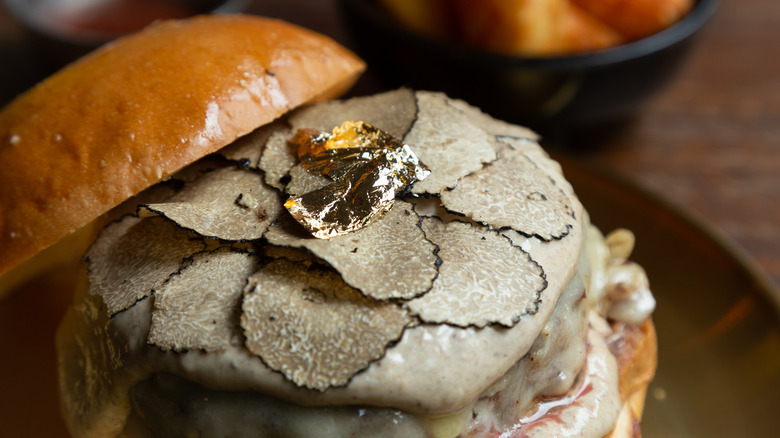 Shutterstock
There's something so enticing about creating the most luxurious, over-the-top, expensive foods that it keeps some chefs coming back to revisit the title. And in the latest edition of this competition, it's all about the newest contender for the spot of the world's most expensive burger, and it's trending on Twitter. The last burger to take this title was made 10 years ago in 2011 at a restaurant in Oregon (via News 18). It cost $5,000 at the time.
Now, a new creator behind what is possibly the most expensive burger currently in existence, and the new burger comes from a Dutch restaurant. The owner of De Daltons diner, Robbert Jan de Veen, made what he calls "The Golden Boy." "Breaking a world record has been a childhood dream of mine and it feels amazing," Veen said. To beat the $5,000 burger, he created one that cost over $5,900 based on the current Euro-to-USD exchange rates.
This is what the nearly $6,000 burger has on it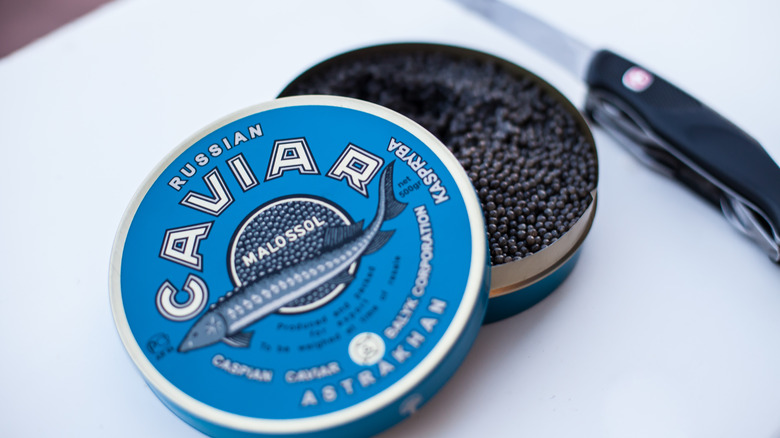 Shutterstock
Of course, to reach such a high price tag, the burger was stacked high with some incredibly expensive and decadent ingredients. From the bottom up, the burger was made with Japanese wagyu beef, Spanish Paleta Iberico, king crab, white truffle, Beluga caviar, English cheddar cheese, and a barbecue sauce made with Kopi Luwak coffee beans, which are among the most expensive in the world, all stacked high on a bun made with Dom Pérignon champagne topped with gold leaf (via News 18). It doesn't get much more decadent than that.
While the insanely indulgent burger is pretty outlandish, it's all for a good cause and not simply vanity. The proceeds from the burger were donated to a Dutch food bank-related NGO. The burger sold for a total of $5,964 on June 28th to Remia International which is a business conglomerate in the Netherlands where Rober Willemse, the chairman of the Royal Dutch Food and Beverage Association, got to eat it. Ultimately, all of the money raised from the world's most expensive burger will help buy food for the hungry. "The €5,000 donation will help the charity buy nearly 1,000 food packages for people in need," Veen said. So at the end of the day, the single burger will actually help feed a lot of people indeed.