How Beyond Meat's CEO Really Feels About Working With McDonald's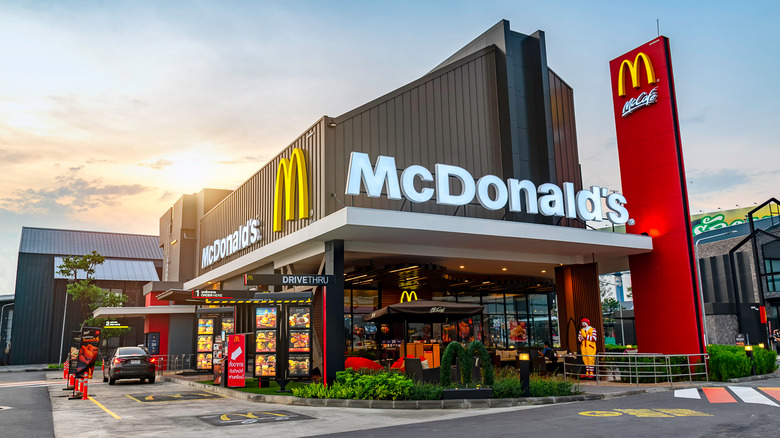 Shutterstock
Beyond Meat was founded in 2009, according to Product Timeline, and made its market debut in 2012 in the form of "Chicken-Free Strips," which CNBC states were somewhat accepted but not well-praised to put it nicely. It wasn't until 2015 that it introduced its deliciously beefy products to the market, and since then, it's gained steam as a steady competitor to the like-minded Impossible Foods. 
In a taste test on Mashable, the Impossible Burger was voted closest in taste and texture to a normal beef burger, but Beyond burgers were praised for their unique taste all their own, gaining praise for their "lovely, crispy, almost crunchy kind of shell." And Heea short while ago, Beyond Meat took on its competition in a whole new way, competing with Burger King's Impossible Whopper by signing a 3-year deal to provide plant-based options at McDonald's, as VegNews reported. So what does the rising star company think about its new collab?
The next big thing at McD's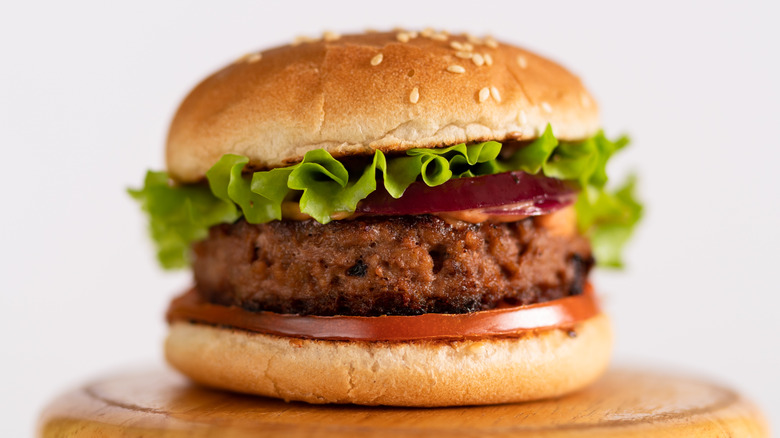 Shutterstock
Ethan Brown, Beyond Meat's CEO, recently took to Reddit and spoke about the collaboration with McDonald's and the future of Beyond items there, noting that the Beyond team is working hard to support efforts at McDonald's and other quick service fast food spots, specifically calling attention to the fact "the vision of plant-based products at McDonald's and elsewhere was a strong motivating factor for starting the company." He also mentioned that although they can't share specific plans, "we continue to work closely with our QSR partners to expand availability of our products." Hopefully working closely means improving creation at McD's and ensuring the quality their fans and customers love!
In November 2019, Insider contributor Taniya Spolia got a taste test of the trial run PLT that was being tried out exclusively in southern Ontario, Canada, at the time and came back with a lackluster review, citing a "somewhat burnt" flavor in the patty and overwhelming amounts of sauce. Spolia did, however, praise the distinct taste of protein, though not like that of a regular beef patty, and the addition of vegetables to make it feel heartier. By now, maybe it would ace the taste test.