British Airways Just Made In-Flight Dining A Lot Easier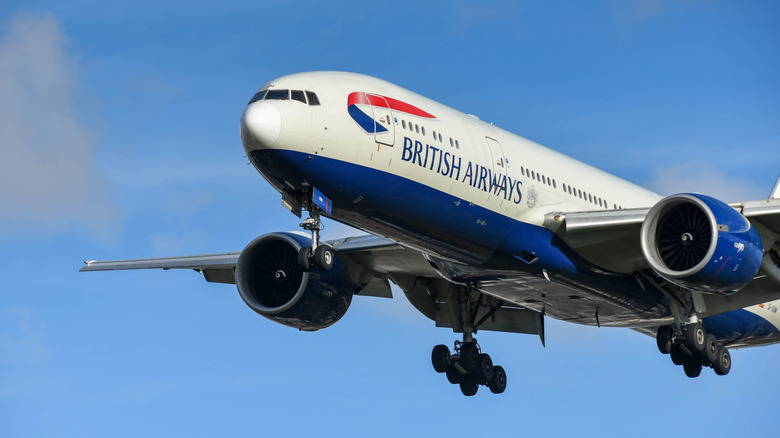 Shutterstock
What makes travel, especially long-haul flights, slightly more bearable? An abundance of food, of course! While airplanes may not be known for offering the yummiest meals, eating on the plane does make the journey a lot less boring. According to the Travel Channel, some airlines such as British Airways go out of their way to treat passengers to good food and several customized meal options. Passengers can even choose between delectable dessert options, like scrumptious cheesecake, on certain routes.
According to the airline's website, it is possible for passengers to order from an array of food options based on their personal preferences. Of course, British Airways does take dietary needs into account and offers options like vegan food, kosher meals, halal dishes, and more. The airline has recently announced new ordering options, which means that it will be even easier for fliers to choose in-flight dining options from now on.
The digital experience is here to stay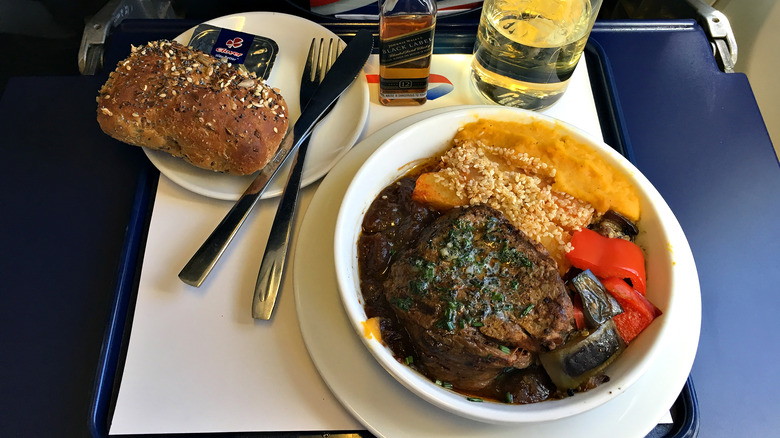 Shutterstock
As reported by Food & Wine, a digital revamp has been initiated by British Airways that'll go into effect starting July 19. Passengers can simply order from their phones after taking a look at the menu, thanks to the airline's Wi-Fi. It's easy to pay for your order, too, as most credit and debit cards will be accepted. What's more, you can use your British Airways Avios points for your airplane meal. 
"We know that customers like being able to purchase their food in advance of travel and guarantee their first choice, however, we also understand the importance of an extra cup of tea or a gin and tonic, in the moment," said Tom Stevens, the airline's director of brand and customer experience. He added that the new digital options will make it easier to reach out to all kinds of passengers and ensure that their dining needs are taken care of.