Here's How Guy Fieri Got His Big Break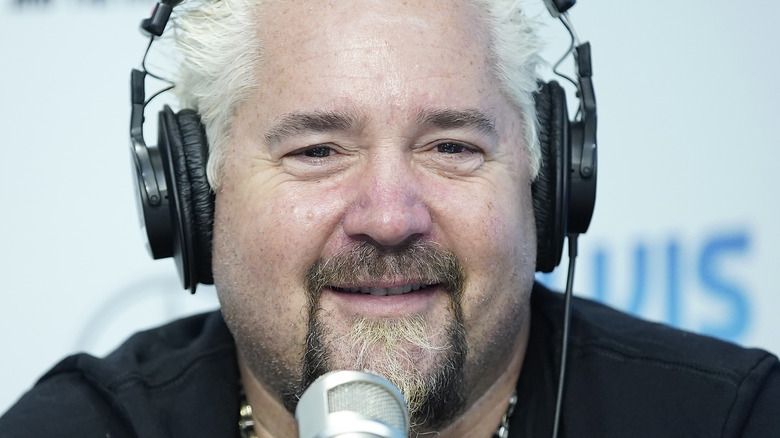 John Lamparski/Getty Images
Guy Fieri is quite the modern-day culinary superstar. Known for many TV shows such as "Guy's Grocery Games," "Diners, Drive Ins & Dives," "Tournament of Champions," and more, the chef is loved and respected for his work. He has also been responsible for many eateries, including the intriguing Flavortown Kitchen. According to his website, the virtual brand is present in 175 locations around the globe.
Even with all his success, Fieri is always trying to improve. He told Thrillist that even though he doesn't like it, he does watch his own shows to spot patterns. "I watch it with a pad of paper and sit there and take notes. Am I doin' too much of this? Am I doin' too much of that? Am I not giving this person enough time? Just always evaluating," he said.
What made Guy Fieri the star he is, though? His journey started back in 2006 when he really got the opportunity to make an impression on viewers.
He's worked really hard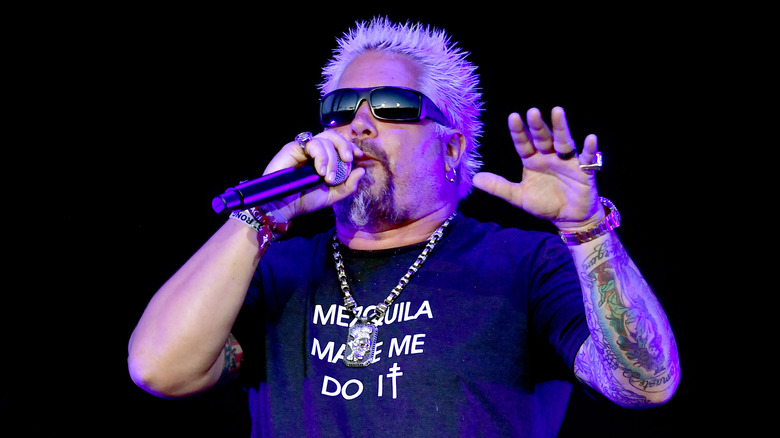 Matt Winkelmeyer/Getty Images
As per Guy Fieri's website, he had spent a considerable amount of time trying to be a better chef before he appeared on television. He studied Hospitality Management, lived in France, and worked in the restaurant industry to learn as much as he could before he started his own eateries. To his delight, he was offered the chance to work on "Next Food Network Star" in 2006, a show that set the way forward for the rest of his television career.
He told Thrillist in 2017, "I went into the Food Network a little bit older than everybody else. I was in my 30s. I was already accomplished, in my opinion; I think I had four or five restaurants at the time." He received advice from a PR consultant who told him to not take any opportunity for granted, something that had negatively affected chefs like him. 
What does Fieri think? Well, for him, it has been important to acknowledge that nothing is black and white. It's a tricky combination of luck, hard work, external factors, and more. He said, "It's not just climb to the top of the mountain. You've gotta really work hard at the middle of the mountain, like in my situation. You gotta be focused. You have to keep good people around."