Mountain Dew Wants You To Celebrate Missed Milestones With Its Bizarre New Flavor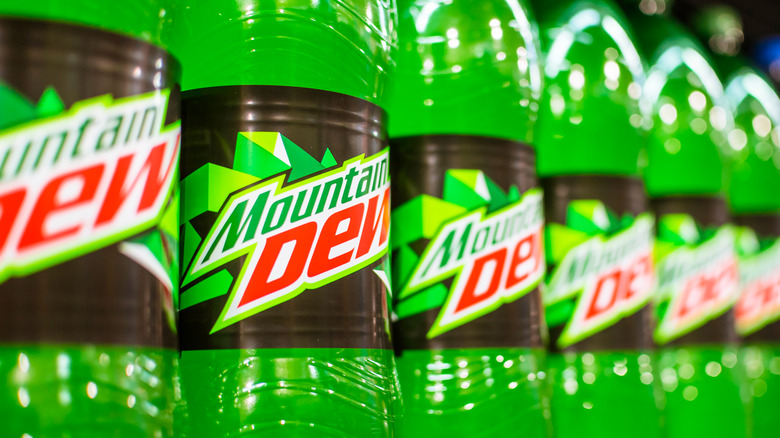 Shutterstock
Most people can probably agree that 2020 was far from a great year. Thanks to the COVID-19 pandemic, lockdowns, and social distancing measures meant many important milestones, like birthdays, weddings, holiday gatherings, and everything in between, had to be cancelled or rescheduled to an often-unspecified date in the future. As a result, much of the last year has felt devoid of fun, with celebrations, parties, and all of the other special occasions that people like to get together to commemorate, absent from our calendars. 
But now, Mountain Dew is here to help you celebrate all those milestones you might have missed out on last year. The soft drink company PepsiCo, which owns Mountain Dew, has just announced the release of their festive — albeit a bit strange — new soda flavor: Mountain Dew Cake Smash. These new special-edition Mountain Dew cans feature bright, festive designs, and the beverage delivers a sweet, artificial cake flavor, to help you bring a sense of celebration to your drinking experience, according to Best Products.
The first 250 orders will receive a Dew Do-Over Party Pack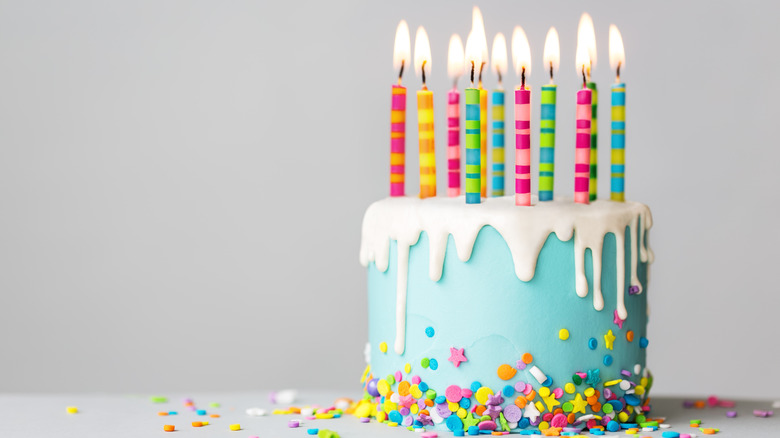 Shutterstock
Mountain Dew believes 2020 is in need of a do-over, and they are committed to helping their customers celebrate everything they might have missed last year with this new beverage. "Whether it was a birthday, graduation, wedding, or life itself — it's time to have your cake and drink it too with this limited-time-only DEW made with a rush of cake flavor," the company explained.
And if the chance to make up all those missed celebrations of the past year isn't enough to entice you, the brand has also announced that the first 250 people to purchase the drink will also receive an exclusive Dew Do-Over Party Pack, which includes 4 Mtn-Dew Cake Smash party cups, 5 Mtn-Dew Cake Smash balloons, and 1 Mtn-Dew Cake Smash pin, per Mountain Dew. Right now, a six pack of the new beverage is just 12 dollars, which is cheaper than the price of a regular birthday cake at most bakeries. So if you've got some celebrating to do, then now is the time to get the party started with this unique cake-flavored soda.