The Time Top Chef Fans Feel Season 1 Went Too Far
We all love settling into our couches to catch a few episodes of "Chopped" or "Guy's Grocery Games," if anything for the suspense of who will end up victorious at the end of each episode. However, if you're looking for a lengthier competition that allows you to really get to know the contestants, "Top Chef" might be the show for you. For those unfamiliar with the hit Bravo series, the program follows a group of skilled chefs that try to impress a panel of judges by flaunting their culinary skills through challenges related to the city they are filming in, until one contestant ultimately earns the prestigious title of "Top Chef."
Of course, with any reality television series comes a bit of drama as well, and there has certainly been no shortage of it on this popular series. Some of the show's most notable scandals were the pea purée controversy during Season 7 and the prank-gone-wrong that led to one chef getting disqualified from the competition during Season 2, not to mention the typical clashing of personalities that often occur amongst contestants on a competition show. But while it's no secret that a bit of drama makes for good television, fans aren't always entertained by the controversy. In fact, the show's premiere season has long been scrutinized by viewers for how the contestants treated one of their own.
Top Chef fans don't like how Tiffani Faison was treated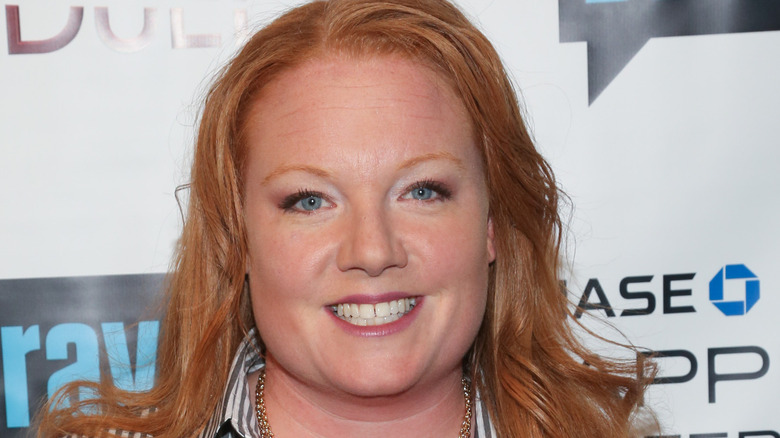 J Carter Rinaldi/Getty Images
Those that have been watching "Top Chef"' since it premiered in 2006, likely remember Tiffani Faison as the runner-up from Season 1 that people loved to hate. The chef showed her tough side right off the bat, stating just moments into the first episode that she wasn't competing to make friends. Her fierce personality and competitiveness didn't exactly mesh well with the other competitors, causing them to spew a lot of hate towards the chef.
One Redditor took note of this while watching the season's reunion special and proceeded to call out Faison's mistreatment. "I'm shocked," they wrote. "The way they villainized her and the way Dave spoke to her was so rude. He wouldn't even let her get a word in." Others agreed that things with the chef went too far. "Tiffani was pretty rude at times but it doesn't give anyone excuses to be so cruel to her," one person responded, while another said she got a "shovelful of typical misogyny."
Fortunately, Faison was able to redeem herself from the "villainous" reputation she was initially perceived as having. As one Redditor pointed out, the chef came back with a much nicer personality when she returned for "Top Chef: All-Stars" after going on what she told Open Table was a "10-year apology tour trying to make sure people knew that I wasn't actually the second coming of Satan." Perhaps it's time for Faison's former competitors to return the favor.