Whole Foods Once Held This Guinness World Record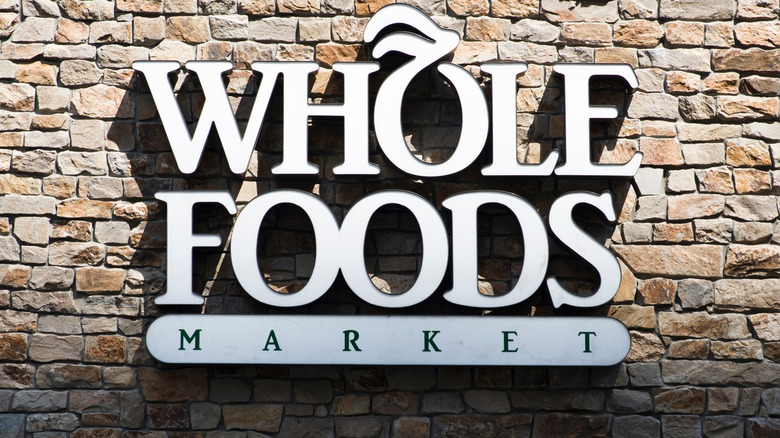 Shutterstock
It wasn't the battle for the ages, but it did happen. Whole Foods and Canadian food retailer Loblaws contested back and forth for the Guinness World Record for the most Parmigiano-Reggiano cheeses cracked simultaneously.
In 2008, Whole Foods announced that they would attempt to set the first-ever record for the most wheels cracked at one time. Accomplishing this feat was straightforward enough. The chain cracked nearly 300 wheels at 176 stores, according to Stamford Advocate. But in 2012, Loblaws decided to see Whole Foods' record-breaking achievement and challenge them to over 300 cheese wheels cracked simultaneously in 250 locations. Per World Record Academy, Loblaws succeeded with 305 cracked wheels at more than 250 stores. However, "America's Healthiest Grocery Store," would not be defeated. In 2013, the supermarket cracked back, attempting to regain their title during their annual celebration of the Italian cheese. Whole Foods aimed for 500 cheese wheels but only managed to crack 426 in stores across the US, the UK, and Canada, per a 2013 press release from Whole Foods. Still, it was enough for them to reclaim their record over Loblaws. 
Global cheese buyer Cathy Strange praised the stunt, releasing the following statement: "Each year, our shoppers look to Whole Foods Market not only for the highest quality Parmigiano Reggiano, but also for an exciting event where they can witness the talent of our cheesemongers and taste the difference of a freshly cracked wheel of cheese hand-sourced from Parma." 
Loblaws claims the cheese throne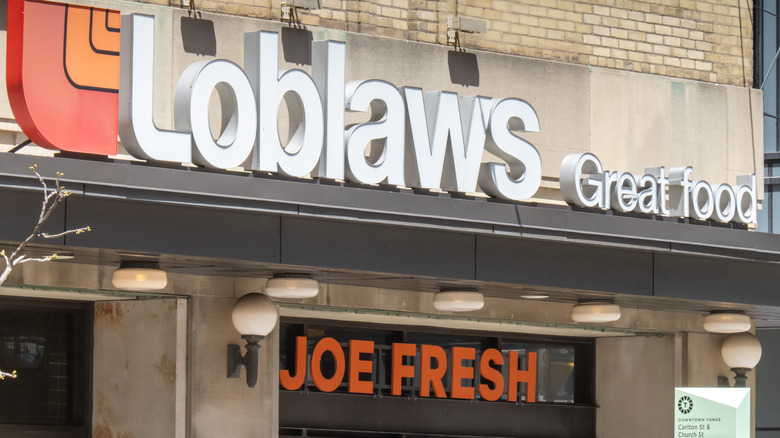 Shutterstock
Loblaws, however, proved even keener than Whole Foods, setting out to break Whole Foods' record and any feasibility of a response. On March 22, 2014, Loblaws accomplished just that, reclaiming the title with 1,008 cheese wheels cracked in 308 locations. "We knew we had to do it in a way that would be very difficult to repeat," explained Metzi Liau, senior category director at Loblaw Companies (via Canadian Grocer). We should note that the Guinness World Records' official site lists the record as 1,209 cheese wheels cracked at multiple locations throughout Canada. 
So far, that record has remained uncontested. But if Whole Foods were so inclined, they could win a different parmesan-related record without difficulty. Per Guinness World Record, as of now, there are no record holders for the fastest cracking of a Parmigiano-Reggiano wheel. That said, they still hold the title of being the first and only certified organic national grocer.