The Sad Reason This Almost 50-Year-Old Chick-Fil-A Is About To Close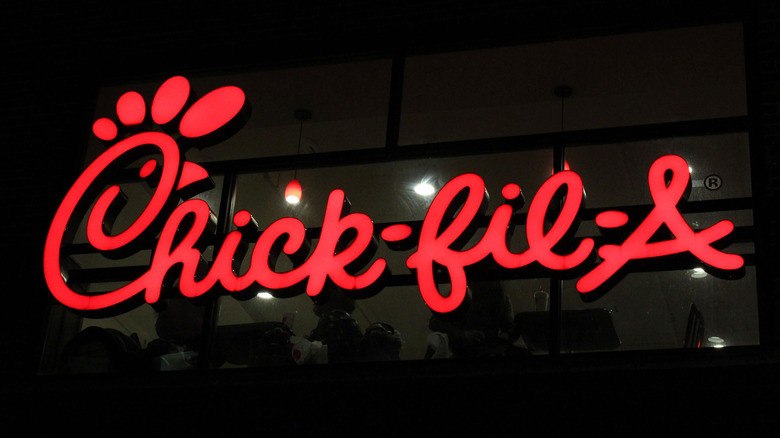 Peter L. Gould/Shutterstock Images
When it comes to fast-food chains, Chick-fil-A reigns supreme. And we're not the only ones who think so. For the year 2019-2020, Chick-fil-A was named the No.1 restaurant brand in the industry for the sixth consecutive year, based on order accuracy, food quality, speed of service, and mobile app reliability (via Forbes).
From its famous chicken sandwich to the powerful marketing strategies inspiring us to "Eat Mor Chikin," Chick-fil-A keeps customers coming back for more day after day, six days a week. The Christian founder of the popular chicken chain, Truett Cathy, made the executive decision when starting his business that Chick-fil-A would be closed on Sundays. According to Insider, this choice is a "brilliant business decision ... It cements Chick-fil-A's reputation, benefits workers, and persuades customers to come back with a greater sense of urgency." As if it couldn't get any better, this chicken-based chain is healthier than other fast-food restaurants.
Sadly, like many other restaurants in the past year, this beloved fast-food chain was affected by the COVID-19 pandemic. Read on to discover why the first Chick-fil-A restaurant in Alabama will "soon close its doors" forever (via News 4).
It's the end of an era for the Chick-fil-A located in Brookwood Village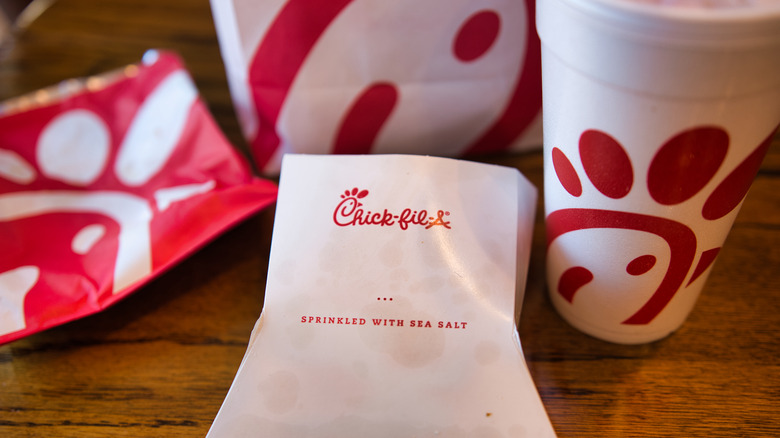 Shutterstock
The COVID-19 pandemic devastated businesses worldwide, but the restaurant industry was particularly hard hit. According to Yelp's most recent economic survey, "the restaurant industry now reflects the highest total business closures, recently surpassing retail," and 60% of restaurants that were closed temporarily, have now shut down for good.
Joining the ranks of closing restaurants is a Chick-fil-A located in Brookwood Village mall in Birmingham, Alabama. The fast-food joint opened its doors in 1974 and is the oldest Chick-fil-A in the state to date. While the financial challenges caused by the pandemic initially affected business, owner Jerry Cotney said that COVID-19 is not the sole reason for the store's closing.
"It's been a good run," says Cotney in a recent post on Instagram. "This mall was a thriving place, as many of you remember. And now, it's under change of ownership, and it looks like our time has ended." As outdoor dining and online shopping have begun to run rampant, Brookwood Village has also seen many other staple fixtures leave the building, including Books-A-Million, Jason's Deli, and Brio Tuscan Grille (per AL).
The Brookwood Village Chick-fil-A is set to close on July 31. But fret not, Chick-fil-A fans! In October, a new location is opening in Cahaba Heights to satisfy all of your crispy chicken cravings.