What You Need To Know About Cheetos' Upcoming Bad Bunny Collab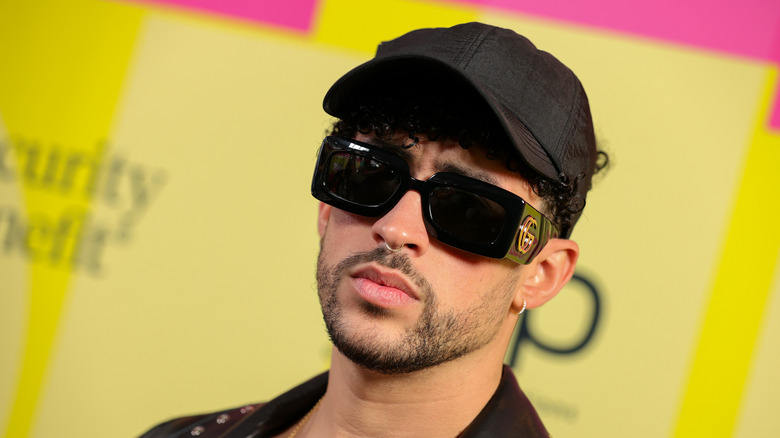 Rich Fury/Getty Images
Cheetos, rapper Bad Bunny, and clothing brand Adidas are making a difference, one TikTok video and orange fingertip at a time. The three companies have joined forces to launch the Deja tu Huella campaign, which celebrates those in the Latino community "who are leaving their mark on the world," per Cheetos website. 
As described on the campaign's home page, "deja tu huella" (translating to "leave your mark" in English) is a sentiment that encourages those who think outside the box to express their unique individuality and creativity. Whether you aspire to be a musician, start a food brand, or design your own fashion line, Cheetos, Bad Bunny, and Adidas want to show their support and excitement.
Specifically, Cheetos' partnership with the Puerto Rican rapper's Good Bunny Foundation is giving away $500,000 to students in the Hispanic community as part of the Deja tu Huella Estudiante Fund. They will award 10 students with $50,000 each, awarded to those best identified as carrying out the Deja tu Huella legacy and wanting to further their education. 
Interested students can enter by participating in the #DejatuHuella TikTok Hashtag Challenge. All you need to do is post a 60-second video that exemplifies how you're leaving your mark on your community. Before hitting publish, be sure to tag Cheetos (@Cheetos) and include the hashtags #DejatuHuella and #Entry to be part of the running.
How to score the Cheetos x Bad Bunny Collection from Adidas
In addition to Cheetos and Bad Bunny's Deja tu Huella campaign, the two entities are collaborating with sporty brand Adidas for a summer clothing capsule. The new collection, which will only be available for purchase on NTWRK, embodies "Bad Bunny's signature style" with a sprinkle of Chester Cheetah's "orange-themed 'Cheetos Look.'" According to FoodBeast, the Cheetos x Bad Bunny Collection will feature a two-piece Chester Cheetah-print tracksuit as well as two Cheetos-inspired soccer jerseys.
While the collection will be available to the public come August 6, fans can get their fingers on the new merch as early as today. To do so, go to CheetleID.com and scan your Cheeto cheese fingers for a chance to be one of the first 100 people to shop the capsule. CheetleID also has all the instructions and rules, and a link to sign up for the public launch date as well.