The Massive Amount Of Tequila Americans Drink Each Year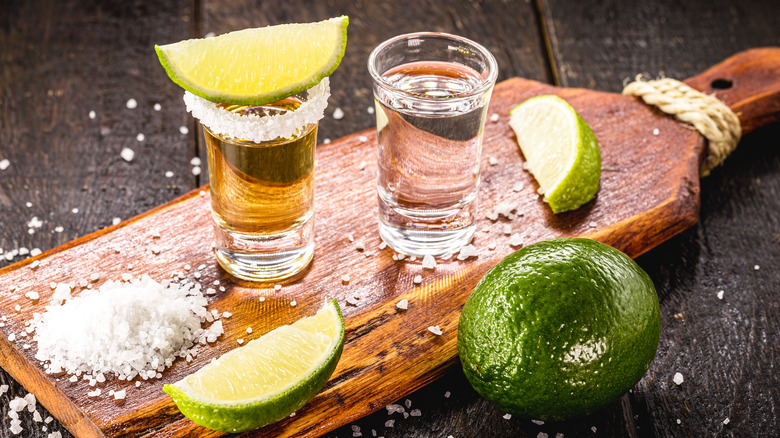 Shutterstock
Tequila, a distilled alcoholic beverage made from the agave plant, has been drunk by humans for thousands of years. While its origins can be traced all the way back to 1000 B.C, when it was first developed by the Aztecs in what is now Mexico, it has continuously gained popularity in the United States since the Prohibition era, according to Delish. In more recent years, tequila has become one of the most popular spirits in the country, with Americans drinking more tequila than any other nation on earth, per Inside the Cask.
Americans like tequila, and they drink a lot of it. According to Statista, Americans bought a whopping 180 million liters of tequila in 2019 alone. In 2020, Americans purchased 72 percent of all the tequila produced globally that year for a total of about $9.41 billion, according to Zippia. However, since there is no denying Americans certainly like to imbibe the stuff, there are a few important things we should all keep in mind to avoid overindulging, as registered dietician Jaclyn London explained.
Stay hydrated to avoid the unpleasant effects of drinking tequila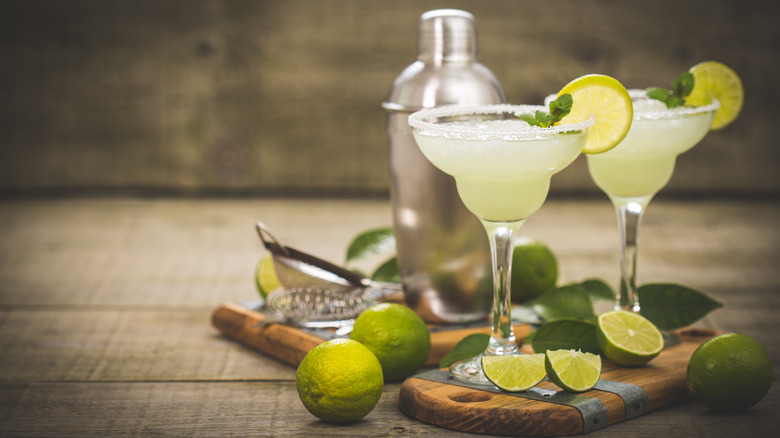 Shutterstock
First, London recommends avoiding sugary additives, sweet juices, sodas, or pre-made cocktail mixers, which can worsen a hangover, according to Eat This Not That!. Instead, she suggests improving your drinks by using high-quality tequilas, rather than bottom-shelf beverages that can come with an unpleasant bite, and adding in flavored, low-sugar seltzers, fresh fruit, and herbs for a tasty tequila cocktail. 
For an extra special touch, she also recommends upgrading from regular, boring old ice cubes to frozen fruit, like grapes or berries, or homemade frozen pineapple-lime juice ice cubes, which make the drink feel fancy without adding in too much extra sugar or calories. "You can use fresh pineapple and limes to make it on your own, or blend ripe pineapple with lime juice in the blender and freeze," she says, adding "it's also great to use these to help you hydrate when you're not drinking a tequila cocktail, too!" 
The best way to enjoy tequila without feeling the consequences is to enjoy the drink in moderation and stay properly hydrated. "Drink one glass of water for every drink you have, but I'd also want to make sure you're hydrating ahead of whatever celebrations you have planned," London said.