Starbucks' Recently Leaked Fall Menu Reveals A Surprising Change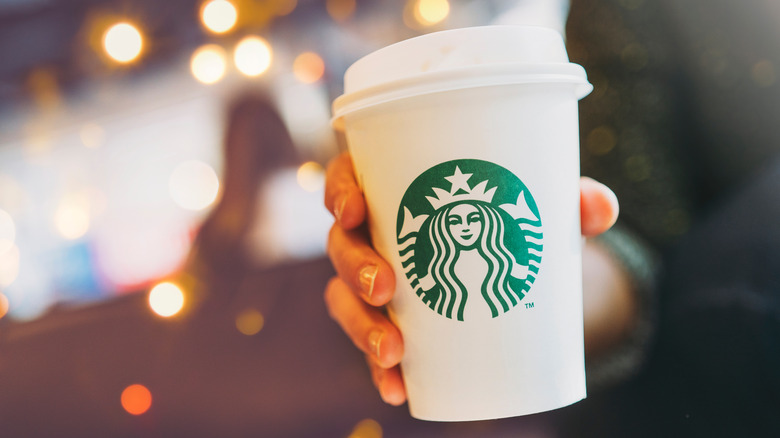 Shutterstock
As July wanes, excitement begins to mount for the autumnal menus at our favorite chains; and (according to Taste of Home) Starbucks is planning to start the seasonal swap on August 24 this year, though the company has not yet released an official statement confirming the date or menu items. 
However, according to the leak, the most notable change to this fall menu is the introduction of an Apple Crisp Macchiato. Per a report by Let's Eat Cake, an unnamed Starbucks barista has alleged that the drink will be made to be similar to the Caramel Macchiato but will feature an apple crisp sugar syrup and a drizzle of spiced apple. The piece guesses that the effect will be more similar to caramel apple spice with added espresso than what Taste of Home imagines, which is a coffee and apple juice concoction. 
"It will also be replacing the beloved Salted Caramel Mocha this season," the barista said, "so I really hope that it becomes a new fall favorite!" That, however, is a tough task considering that pumpkin-flavored items (and one pumpkiny drink, in particular) dominate Starbucks' fall menu. 
The Pumpkin Spice Latte reigns supreme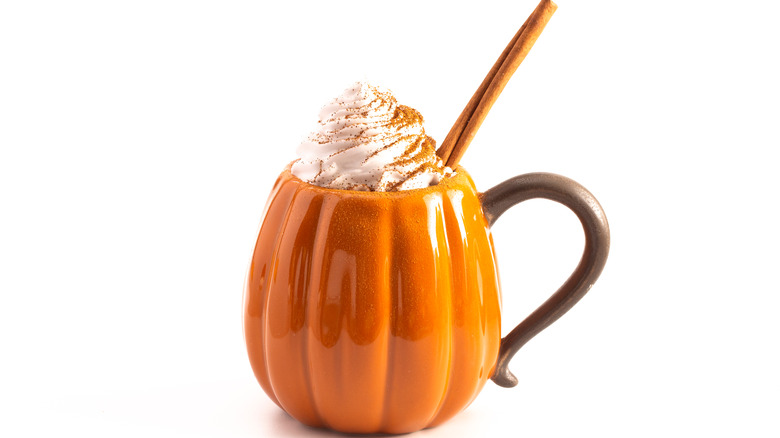 Shutterstock
Unsurprisingly, pumpkin-themed products abound on the fall menu, including the Pumpkin Scone, Pumpkin Bread, and Pumpkin Cream Cheese Muffin. But the king of the pumpkin patch is the Pumpkin Spice Latte, which is so ubiquitous that people often refer to it as "PSL" online. In 2017, NBC covered this phenomenon, learning from the global corporate communications manager of Starbucks that since the drink's introduction in 2003, it has become the most popular seasonal drink ever.
This seems strange, as it mostly tastes of sugar. As board-certified integrative medicine physician and wellness expert Dr. Taz Bhatia noted to NBC, each PSL has as much as 50 grams of sugar. "Pumpkin Spice Lattes wouldn't succeed year-round because the taste is overbearing," Carla, a former barista, told People magazine. "It tastes too artificial."
So where does the appreciation for a sugary, sickly sweet drink come from? Marie Wright, Chief Global Flavorist at ADM Nutrition, told The Takeout in 2020 that it was due to nostalgia. Furthermore, Wright laid out why an apple drink, like the Apple Crisp Macchiato, would be unlikely to dethrone it: "Apples don't do quite as well as pumpkin spice. There are lots of lovely things you can do with apple and apple cider, but pumpkin spice is more reminiscent of holiday time. It really is about nostalgia." So, PSLs are fall drinks because they taste like what we imagine fall drinks to taste like. Moreover, we imagine this because we've drunk PSLs. In short, we will never escape the Pumpkin Spice Latte.