Giada De Laurentiis' Boozy Fruit Salad Is Perfect For Summer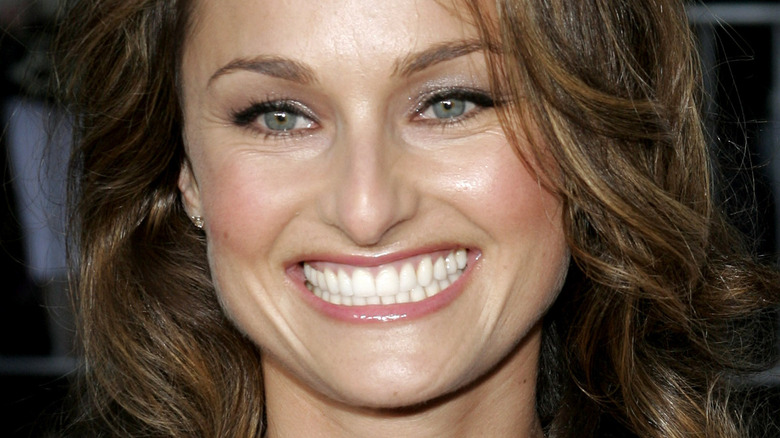 Shutterstock
A fruit salad is a healthy, delicious, and refreshing treat when the temperatures soar. Also refreshing on a hot summer day? A crisp, cool glass of white wine. Now there's a way to combine the two for the best of both worlds thanks to an ingenious recipe by celebrity chef Giada de Laurentiis.
In a recent Giadzy Instagram post, the author and Food Network star shared, "How to take a summer fruit salad to the next level: a homemade white wine syrup to drench it all. Hello!" Hello, indeed. A commenter on her post summed it up perfectly, saying, "Omg! You had me at fruit and wine." Another fan, who has already tried the recipe, had rave reviews, "I just made this last night to take to a girls' night get together. They LOVED it and sent me home with an empty container. Had to make another batch today for pool time. So good!" But what goes into creating this ideal, boozy summertime treat?
Giada De Laurentiis' boozy fruit salad is delicious and easy to make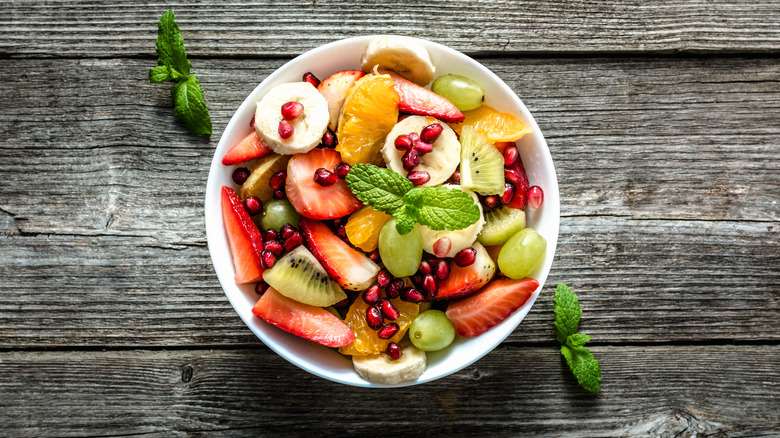 Shutterstock
Giada De Laurentiis' recipe can be found on her site Giadzy and the Food Network. It's really quite simple to make, with essentially just four ingredients: fruit, white wine, sugar, and mint. The recipe calls for cubed cantaloupes, quartered strawberries, and halved green grapes, but you can certainly add or replace these suggested ingredients with other seasonally ripe fruits to your liking. The key is to bring the white wine and sugar to a boil in a saucepan until the sugar has dissolved. This homemade white wine syrup can then be poured over the cut fruit and chopped mint mixture while still warm. Cover and let chill in the refrigerator for at least two hours — and while you wait, why not finish up the rest of that bottle of white wine?
As De Laurentiis explains, "What takes this fruit salad up a notch is the delicious syrup, made with white wine, sugar and mint. The sugar draws out the juices from the fruit, and the flavors all marry together and create something really refreshing and special." Now you know exactly what to bring to the next picnic, potluck, or pool party this summer!