White Castle Fans Won't Want To Miss These Slider And Chicken Ring Deals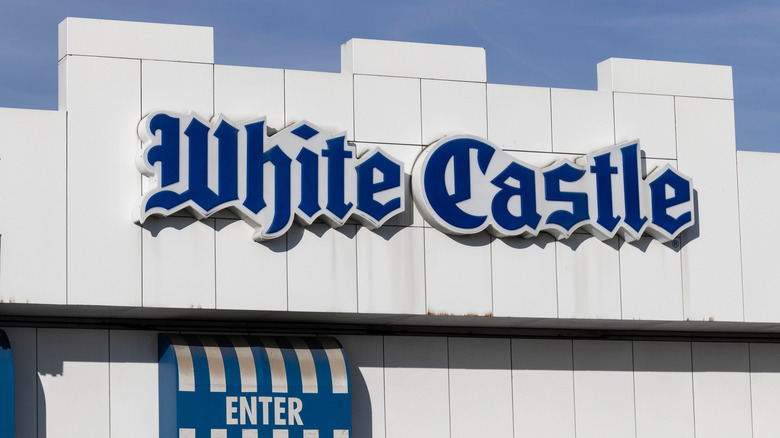 Shutterstock
White Castle has great news for fans that are looking to save a little money this summer. With the costs of seemingly everything from gas and groceries to household essentials and dining out going up, it can sometimes feel difficult to treat yourself to a small indulgence, like a meal from your favorite restaurant. Luckily, White Castle has plans to ensure their customers can still treat themselves to their famous sliders and chicken rings, even while on a budget, by joining a handful of other chains that are lowering, rather than raising, their prices this summer.
According to PR Newswire, the eatery has announced the return of their "deal-icious prices" on their breaded, all-white meat chicken rings. For a limited time, customers can receive an order of 12 chicken rings for just $2.99, or a 20-piece order for just $5.79 (prices are slightly higher in New York and New Jersey). According to Eat This, Not That!, other fast food chains, including Burger King, Wendy's, and Popeye's are also running ongoing promotions and discounts, so savvy fast food fans can make the most of the deals at all four of these restaurants.
White Castle's Craver Nation members can receive even more savings
This chicken ring deal joins White Castle's Share-A-Meal Pack promotion. For a limited time, customers can receive an order of 10 Original Sliders, a 20-piece pack of chicken rings, and a sack of fries, all for just $14.99, per Menu and Price. But that's not all. Members of White Castle's Craver Nation will receive an even bigger discount on their Share-A-Meal Pack if they order it through the White Castle app, so be sure to sign up to receive even more savings and deals.
"Chicken rings are a perpetual favorite among our customers," said Jamie Richardson, White Castle vice president (via PR Newswire). "They offer great taste at a great price that comes full circle to create even more cravings." So, if you've got a craving for chicken, or just want to treat yourself to a great deal on some tasty sliders, then you'll definitely want to make the most of these White Castle promotions while supplies last.