Home Depot Has Bad News For Fans Of Its Hot Dog Carts In Michigan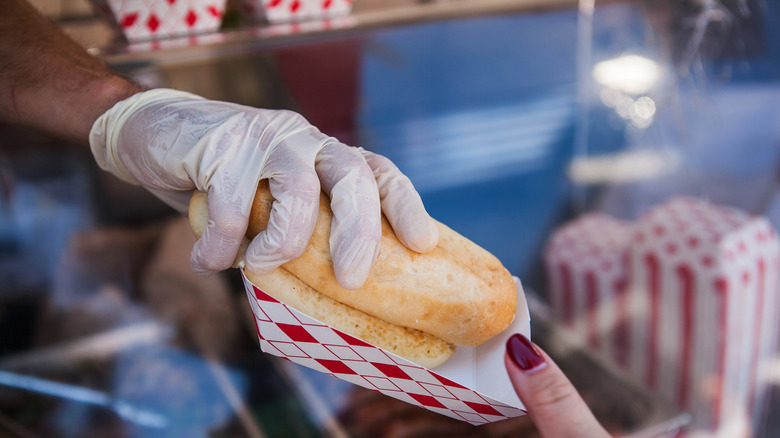 Shutterstock
Sorry, Home Depot fans, no hot dogs for you. At least, that's what shoppers in Michigan are learning this week. For 20 years, four Home Depot locations in Michigan had hot dog stands operated by Bill Loizon (via Click on Detroit). Those stands were originally shut down due to COVID restrictions, but unlike many small businesses in 2021, they won't be coming back. Said Home Depot in a statement, "In March 2020, our in-store food vendors were asked to close for the safety of customers and associates, and the decision has been made to suspend food vendor operations in Michigan so we can focus on serving customers with their home improvement needs."
The loss of such a longtime community staple is clearly a blow to the vendor. Loizon said, "They're like family. I had to call them the other day. It is hard to say goodbye and tell them they're done." This isn't the first time Home Depot has changed a longtime vendor relationship. For instance, it also happened with hot dog stands in Baltimore in 2013. Angelo Miklos, who owned those stands for over 20 years, was sent a 30-day notice to vacate (via The Baltimore Sun). "They didn't give us an actual reason. It's the end of an era," Miklos recalled. The owner went on to say, "It's a business I built out of nothing. We have 17 employees. It's just a sad way to end."
Home Depot hot dogs leave people divided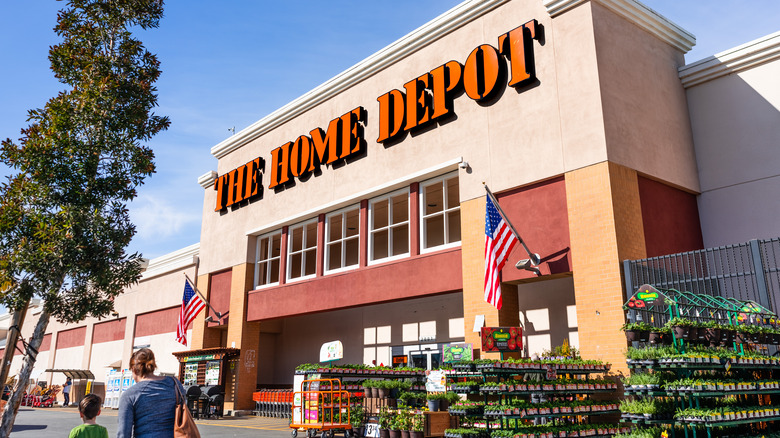 Shutterstock
Fans of the hot dogs stands are understandably disappointed. In the comments section of the Click on Detroit report, reader PH took issue with Home Depot's explanation: "'So we can focus on serving customers...' Isn't this somewhat ironic? They stop serving the hot dogs so they can 'serve their customers'? Most of their customers loved those hot dogs – myself included. I would actually go to HD just to get a couple of their hot dogs." That sentiment was echoed by a commenter who mentioned seeing customers lined up at the hot dog carts to be served lunch. A reader using the handle Its Just Me wondered, "Why is it just the Michigan stores? I have a feeling there is more to this than they are telling us."
But, in fairness, not everyone is a fan of hot dogs. Commenter Sophia Rusk celebrated the change, writing, "I always cringed going into Home Depot if I smelled the 'hot dogs'. They are disgusting and I'm so happy people can't get them anymore."
However, while people can agree to disagree about hot dogs as a food, we can all have empathy for people impacted by food and beverage closures after the hard times the industry already experienced in 2020 and send our best wishes to the workers.