Chicken Wing Fans Need To Know About This Giant Hooters Pillow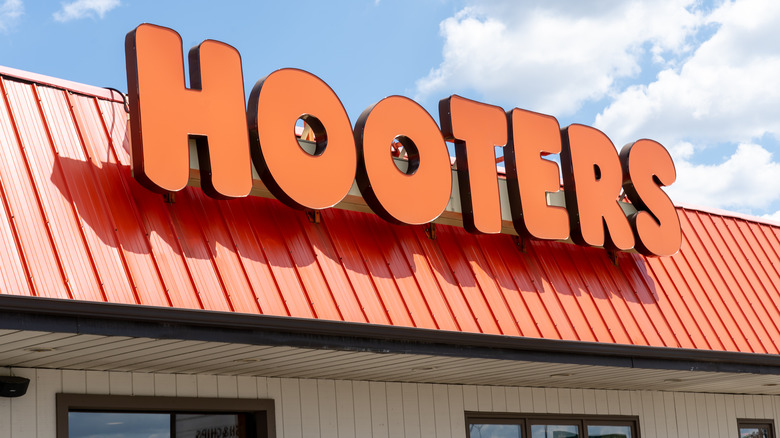 Shutterstock
Do you dream in buffalo sauce? Are the discount wing nights at every nearby establishment marked on your calendar? Do you and your friends regularly get into heated debates over boneless versus bone-in? If you answered "yes" to any or all of these questions, we're not here to judge you. We're here to make your day. Hooters has proudly held its nationally known reputation as a loved purveyor of wings. Sure, they're just as famous — arguably even more so — for those divisive uniforms and overall vibe that dances between retro and dated. But people do head to Hooters all across the country just as much for the affordable, all-American sports bar-centric grub. 
The chain is credited with putting wings on the map since it began in 1983, making them the popular staple they are today in bars and restaurants everywhere (via The Tampa Tribune). And what better way to celebrate not just its own legacy of wings but also the entire legacy of wings, than with new merch? If Hooters is to thank for the ubiquity of spicy, crispy, juicy chicken wings, then who better to forever capture that wonder with quirky items we didn't even know we needed? The chain just dropped a collection of wing-themed apparel and accessories that are seriously going to thrill any wing lover, and there's one item in particular we're drooling over (via Chew Boom).
This piece of Hooters merch guarantees sweet and spicy dreams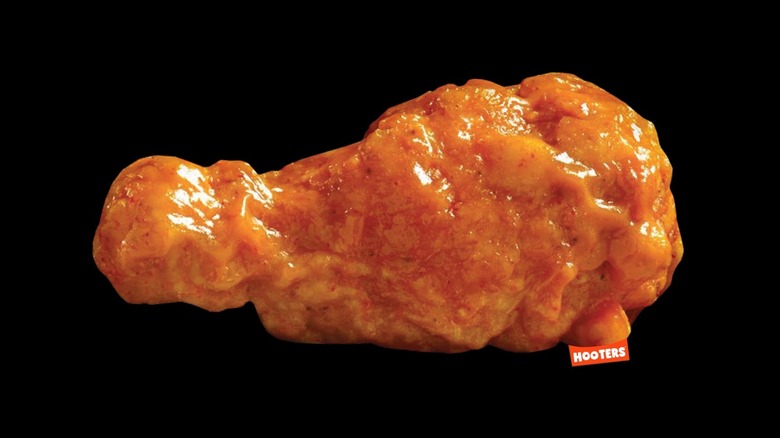 Hooters
The entire wing-merch collection from Hooters is stocked with must-haves for enthusiasts of the chain or wings. According to an announcement on the restaurant's website, there are t-shirts, socks, swimwear, bucket hats, and "Ear-Wings" (get it?). But if you're the type of person that really wishes you could hug your favorite food, there's one specific item that shines like the wing fan's status symbol it is. This 25-inch chicken wing pillow will leave you having visions of hot wings dancing in your head. 
We have to give serious props to the chain for the uncanny realism of this chicken wing pillow. In fact, we're a little worried that some people might wake in the middle of the night, think they're still in some magical wing-based dream, and try to take a bite of this cushion. The Hooters chicken wing pillow is available for pre-order, set to ship in late August. To make matters even more irresistible, the pillow is a reasonable $25. Perhaps it's little surprise, then, that it seems to be sold out already.