The Surprising Vegetable Inspired By Anthony Bourdain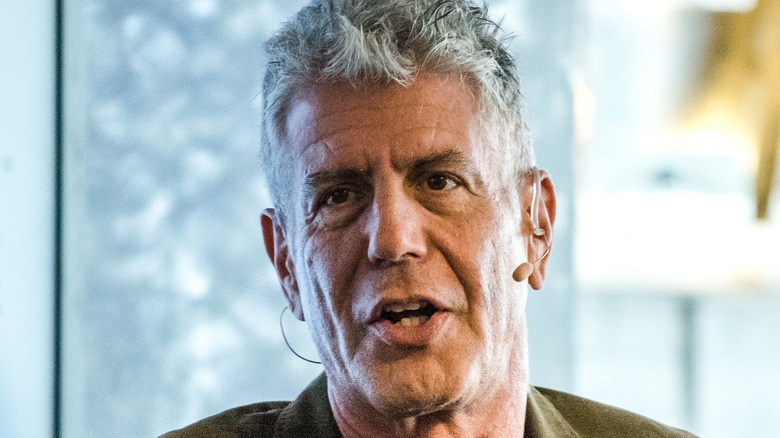 Shutterstock
Anthony Bourdain was an author, chef, and television host who is best remembered for his ability to bring the world together through food. Bourdain, who died by suicide at the age of 61 in June 2018, was revered for his writing and television shows (via TIME). And the recent documentary, "Roadrunner: A Film About Anthony Bourdain," has shed new light on the man and his complicated relationships with the people he loved and the work he did. 
"Roadrunner" also brought about a renewed interest in Bourdain and his life. Directed by Morgan Neville, the documentary hit $1.9 million in revenue its opening weekend, according to Deadline. As of July 18, 2021, "Roadrunner" was still in the top 10 at the U.S. box office, holding the No. 8 spot. Page Six reported that the film's producers even set up a pop-up version of the iconic New York City restaurant, Brasserie Les Halles, that Bourdain worked in before his rise to stardom to market the film.
The celebrity chef is missed very much by his fans. So much so, two particular Bourdain admirers have shared the interesting way in which they've decided to honor Bourdain and his legacy — and it's in the form of a beloved garden vegetable. 
If you or anyone you know is having suicidal thoughts, please call the National Suicide Prevention Lifeline​ at​ 1-800-273-TALK (8255)​.
A tomato by any other name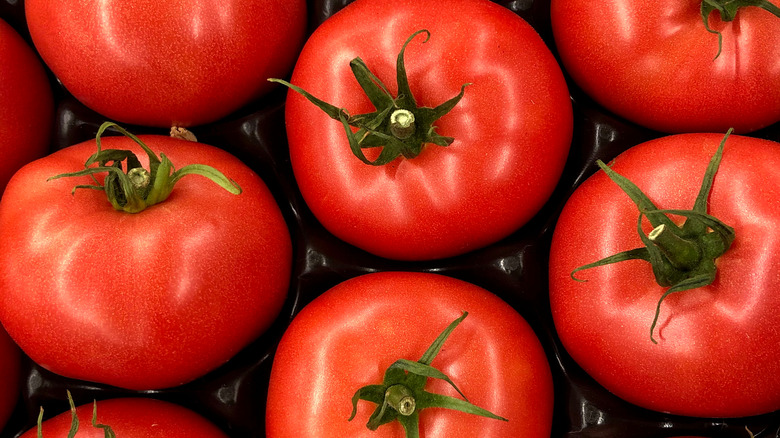 Shutterstock
Per Cision PRWeb, in 2019, Dagma Lacey and Gary Ibsen, author and co-founder of World Tomato Society, named an heirloom tomato after Bourdain. Originally, the heirloom tomato seed was named "Anthony Bourdain Tomato," but it was later changed to "Anthony's Passion Heart," after the Bourdain estate restricted the use of the late chef's full name.
"Naming this tomato is our tribute to Anthony Bourdain's life by honoring his legacy with a tomato heretofore unknown...a tomato that we identified as outstanding for its bold, complex flavors and enchanting, heart-shaped appearance," said Ibsen, via Cision PRWeb. The tomato is a cross between "Sungold" and "Amish Paste" tomatoes and was created by tomato breeder Jeff Dawson. Each tomato weighs about one pound and has a distinctive heart shape. 
Lacey and Ibsen, both life and business partners, founded a TomatoFest event in Carmel Valley, California, a celebration of the garden favorite that lasted for 17 years. The couple also has an extensive seed bank of over 600 heirloom tomato varieties, per TomatoFest's official site. The couple also donates many of their tomato crops to local schools. In addition, seeds can be purchased by tomato enthusiasts on their site, including the Bourdain tribute tomato. A package of "Anthony's Passionate Heart" costs $4.50 (via TomatoFest). Growing food for people to share seems like a fitting tribute to Bourdain, who spent his time on earth bringing people together over a delicious meal.