TikTok Can't Get Over This Gross Starbucks Discovery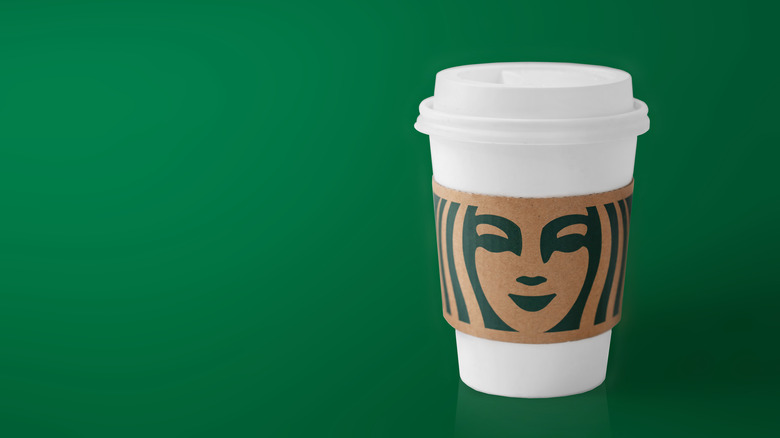 Shutterstock
There's no better morning pick-me-up than a rich, steaming cup of hot coffee. And when it comes to a quick and easy caffeine fix, Starbucks is often our best friend. Whether you are hankering for a seasonal Pumpkin Spice Latte or fancy an ice cold Frappuccino, you're in luck since there's most likely a Starbucks just around the corner. Really, there is. With more than 15,000 locations across the United States alone, and 30,000 stores worldwide (via Statista), Starbucks is the titan of coffee shops and the largest coffee chain in the world. From their mysterious secret menu to the literary origins of its name, as well as their relatively healthy food options, coffee aficionados can't get enough of this Seattle-based coffee chain.
But you might want to pause before picking up another one of these popular beverages. Last week, Katie also known as @katiewatsonnn posted a video on TikTok of her innocently sipping on an iced caramel macchiato that she grabbed from her local 'Bucks. But when she reached the bottom of her drink, what she found was both shocking and pretty gross. So, what was it?
TikTok is wondering just what was in that Starbucks cup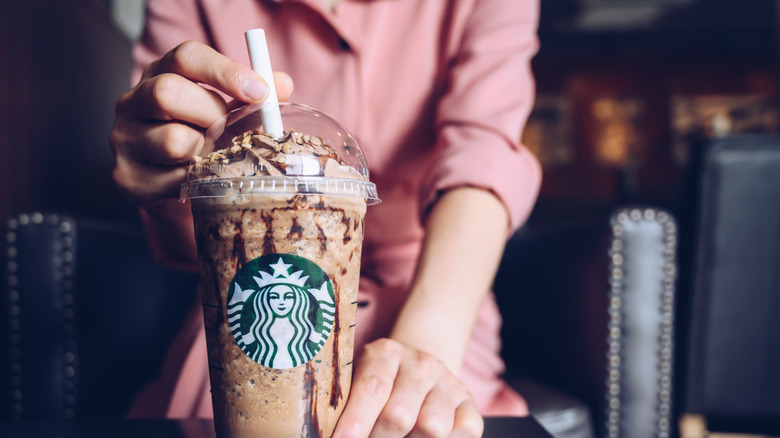 Boyloso/Shutterstock Images
Set to the humorous soundtrack of popular song, Kreepa's "Oh No," Katie uses text overlay in her video to narrate the horrific scene unfolding in front of her. She writes, "Me innocently enjoying my caramel macchiato from Starbucks ... Gets to the end and glances down at cup ... WHAT IS THIS." As the camera pans over, resting on the bottom of the cup, "sits an unidentified light brown lump" taking over a third of the cup's base, according to Newsweek. The video has been watched more than 922,000 times and loved by more than 187,000 viewers so far.
In solidarity, many users of the popular video-sharing platform took to the comments section to help Katie speculate about what the mysterious brown clump could potentially be. Theories ranged from chewed gum, a soggy paper towel, and a frozen caramel clump — none of which sound particularly appealing.
Starbucks chose not to remain silent regarding the video allegations, either. A spokesperson from the java giant gave a statement saying that, while the coffee purchased was from "a licensee store ... owned and operated by Safeway," Starbucks is "investigating the situation" (per Newsweek). Katie posted a second video the next day, continuing to share the details behind the Starbucks coffee saga. The TikTok user also revealed that, after reaching out, the popular coffee chain assured her they would contact the store, and gave her a $7 gift card as an apology.
It wouldn't be surprising if Starbucks was no longer Katie's cup of tea (or joe).