The Most Popular Cocktail Worldwide May Surprise You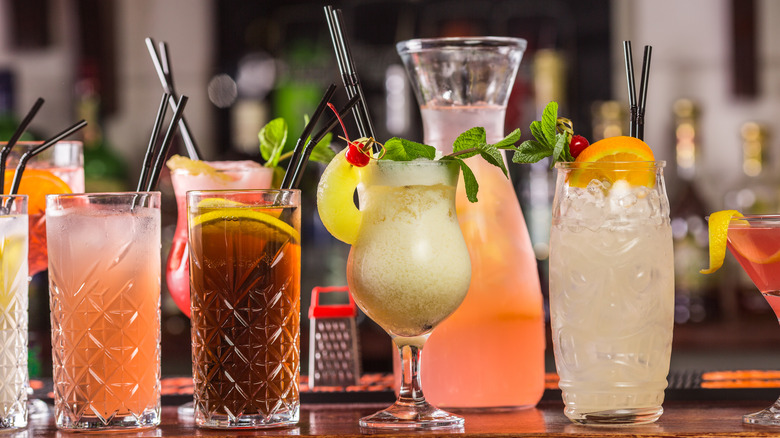 Shutterstock
It's always five o'clock somewhere, right? During a long grueling day in the office, daydreaming about happy hour can often help get you through a hard day. But a cocktail is about so much more than what's inside the glass. Drinking a dirty martini in a speakeasy can transport you back in time to the roaring '20s, and drinking a classic Aperol Spritz can make you feel like you are sitting at a sea-side café in Italy, even if you are nowhere near the beach. Whether you prefer a simple Negroni, a citrusy Mojito, or even a non-alcoholic mocktail, the cocktail world has so much to offer and there's truly something to whet anyone's palate. For those not looking to splash tons of cash at pricey bars, there are a slew of classic cocktails you can make at home with simple ingredients and basic bartending skills. Stock up on your spirits — it's time to get shaking (and stirring).
The world is your oyster when it comes to picking out cocktails. With so many timeless favorites out there, you might be wondering, what is the most popular cocktail in the world? Read on to discover what cocktail is the ultimate, worldwide crowd pleaser.
This delectably divine drink is the most globally searched cocktail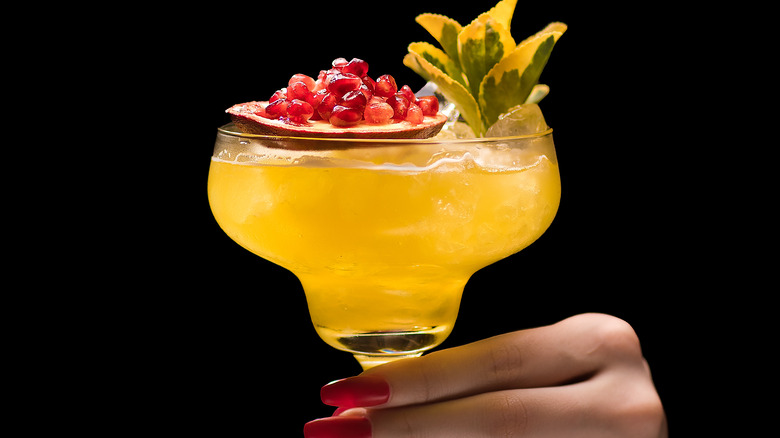 MMM Archive/Shutterstock Images
Of all the devilishly delish cocktails in the world, there's one that stands out above all the rest — it's none other than the Pornstar Martini. According to Pour Moi, the Pornstar Martini is the most searched for cocktail in the world "with over 18 million searches in a 12-month period." Yowza! The countries searching for this "tasty tipple" the most include "India and Israel, followed by the USA, UK, Philippines, South Africa and Pakistan." The runners-up in this competitive cocktail competition are the Pina Colada, with over 10.5 million global searches, closely followed by the Aperol Spritz, with 8.2 million searches.
It's hard not to be curious about a drink with such an eye-catching and provocative name. According to Fox News, the drink was designed to do exactly that: "pique the customers' interests." And it certainly worked! "The Pornstar Martini started back in 1999 in London, and was created by Douglas Ankrah for Lab Bar," explains Connor Myers, the creative director of Underdog bar in New York City. "The name isn't really based on anyone in particular, it's just more to sort of to bring customers out of their comfort zone." 
This naughty but nice cocktail is traditionally a made with vanilla-flavored vodka, along with passionfruit flavored juice and liquor. It is usually accompanied by a chilled shot glass of Prosecco. We think it's time to whip up a batch of these cheeky cocktails for your next summer soiree!