The Cheesecake Factory Just Announced A Rewards Program. Here's What Fans Should Know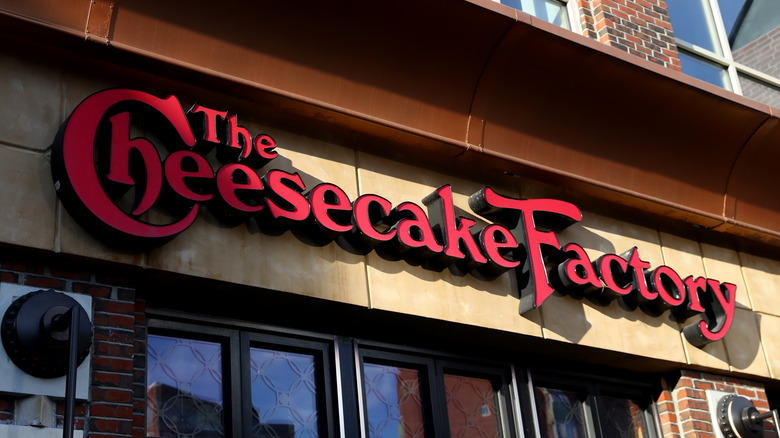 Maddie Meyer/Getty Images
The Cheesecake Factory has great news for their longtime fans. While repeat customers keep coming back for their orange chicken, shrimp scampi, pasta dishes, and of course, all the delicious varieties of cheesecakes, the company has just announced they will soon have another big incentive for customers to return. In their quarterly earnings call, The Cheesecake Factory's president, David M. Gordon, announced new plans to launch a rewards program to bring discounts and deals to their loyal customers, according to Food & Wine.
Since the COVID-19 pandemic has caused a major upheaval in the restaurant industry, many companies are being forced to close their doors and others shifting to a predominantly delivery or take-out system. Gordon indicated they hope the rewards program will help incentivize regular customers to return to indoor dining at their Cheesecake Factory locations across the country, as well as bring in new customers that might have never eaten at the chain before. The Cheesecake Factory CEO David Overton explained that there has been "significant pent-up demand to dine at our restaurants across the country." So while the rewards program will definitely be geared towards eat-in customers, there is also no indication that the rewards won't also be applicable for take-out or off-premise orders as well.
The Cheesecake Factory rewards program will launch next year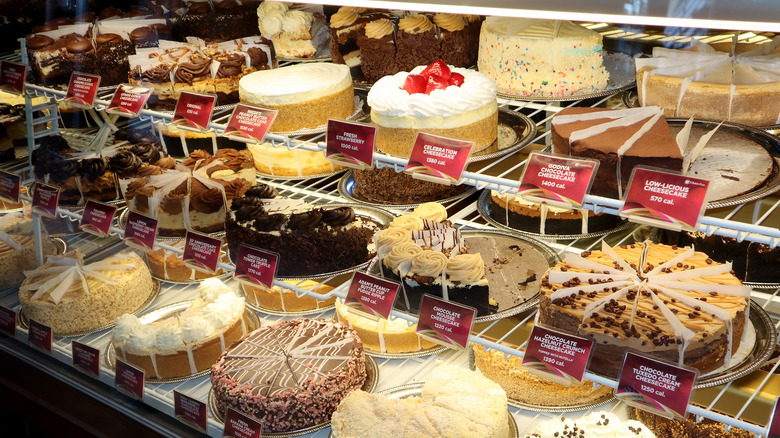 Shutterstock
Gordon explained that before the pandemic, the company was already looking at ways to enhance its marketing and technology platform, per Food & Wine. "We completed a significant amount of consumer research to develop a program that is on-brand for The Cheesecake Factory and our guests, and we are targeting a launch next year," he explained. Although other restaurants may have rewards programs of their own, The Cheesecake Factory seems to be planning something a little bit different for their own launch. 
Gordon promised their new program "won't be necessarily similar to what's happening across the industry." As of right now, there are very limited details about the forthcoming Cheesecake Factory rewards program available to the public, but the company president has stated that the restaurant would "have more details to share as we get toward next year." So longtime Cheesecake Factory fans will simply have to keep an eye out for information in the coming year to ensure they don't miss out on any of the discounts, deals, and promotions that may soon be available to rewards members.