The Real Reason Starbucks Is Pushing Pricier Drinks On Customers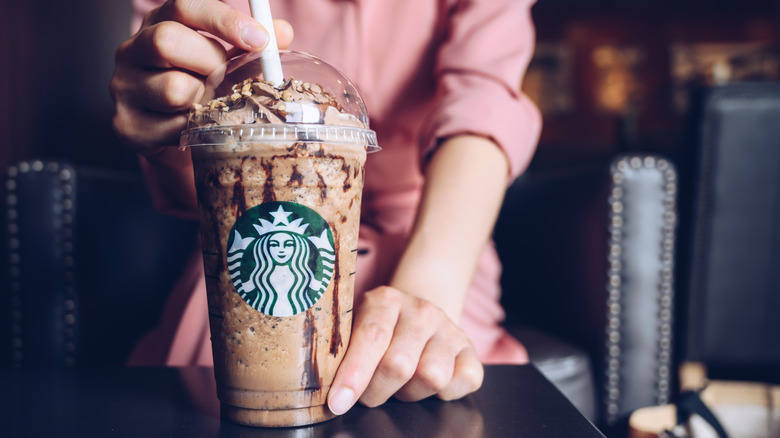 Shutterstock
If it feels like you've seen the Starbucks Iced Brown Sugar Oat Milk Shaken Espresso drink everywhere lately, even though it came out months ago, it isn't without reason. It turns out the coffee chain is trying to push its newer, fancier iced drinks onto customers in order to make up for higher supply costs, according to The Wall Street Journal.
You might think we're collectively looking too far into this, and maybe the popular coffee house just wants to advertise its cold espresso and higher-end beverages for the summer. After all, with the absence of its iconic holiday cups that don't appear during this time of the year, maybe the brand just needs some special items to keep customers coming in during the hotter months of the year.
But, Starbucks has gone on record in the WSJ article to say that labor and supply costs have risen amidst the pandemic — and chances are, those costs aren't going back down for a while. So, despite Starbucks doing really well in recent sales, the brand is having difficulties in staffing and supply, causing this increased focus on marketing those pricier beverages.
What this move by Starbucks means for customers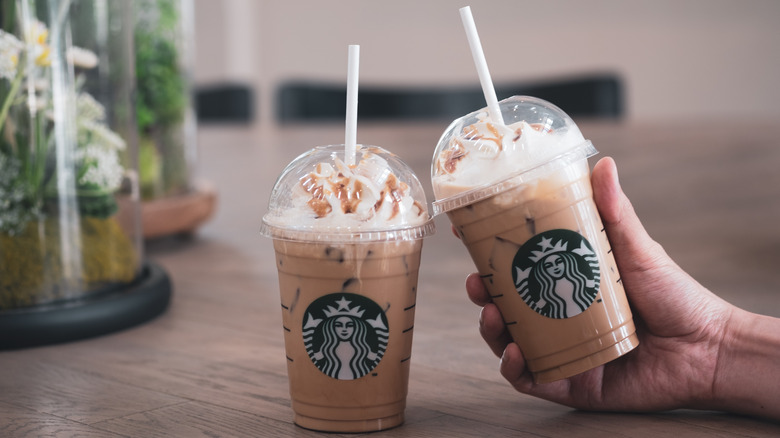 Shutterstock
Conveniently, this marketing strategy comes during the summer, when customers are more likely to gravitate towards a lot of its trendier, colder drinks. The Iced Chocolate Almond Milk Shaken Espresso and the Iced Brown Sugar Oat Milk Shaken Espresso that were released earlier this year excited fans that are vegan or prefer non-dairy options. However, both are a bit on the pricier side, with the former costing as much as $6.25 for a tall (aka small) size, according to an Insider article.
The Wall Street Journal article also notes that seating at full capacity has not completely resumed in US cafés, which has additionally caused a hindrance for the company and retaining customers who might go back for a second drink or add on a bakery item while dining in.
So the most that we can do to support our favorite coffee chain is to continue to get our favorite oat milk drink (fingers crossed that there won't be a shortage, like in April) and we can only hope that by red cup season, these issues will be well on their way to getting resolved.